Academy Award-winning director Steven Soderbergh's latest film 'Unsane' was shot entirely on an iPhone. With 4k quality available on smartphones,  groundbreaking technology is opening new doors for indie filmmakers who are now reaching for their phones and drones.
THE RAPID increase in digital technology and advances in smart engineering have led to startling new developments in film production – particularly at the consumer level. Smartphones now shoot better quality than high-end video cameras and include refined features such as hi-tec zooms, digital image stabilisation and cinematic aperture ranges. 4k iPhones became pretty much inevitable after 4k video cameras got increasingly smaller, which has made it convenient to shoot movies on a low budget and without having to transport heavy duty film kit in convoys of Winnebagos. Film festivals have changed to accommodate this and as a result the list of movies shot on smartphones is endless.
Tangerine – This comedy-drama about Hollywood's transgender prostitutes was shot on three iPhone 5s using an $8 app called Filmic Pro, which added quality to the raw footage. A surprise hit at the 2015 Sundance Film Festival.
Paranmanjang – Directed by Park chan-wook, this 30-minute horror film was produced on an iPhone 4 by the same man who delivered the South Korean classic Oldboy.
Two Scoops – Robert Rodriguez, the self-styled Rebel Without A Crew, used his own Blackberry 10 to make this shoot-em-up movie about two gun-wielding ice cream sellers.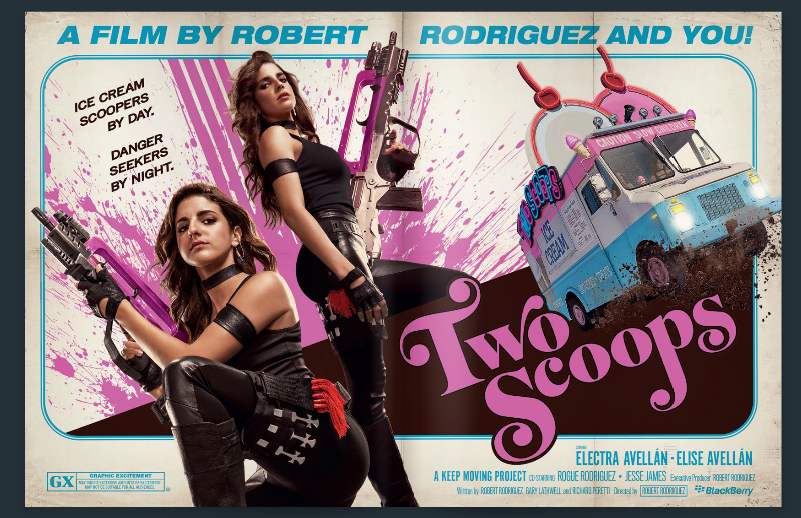 Also drone technology has become more sophisticated and now incorporates mini cameras able to produce helicopter-shot footage steady enough for big screen broadcast. The London Drone Film Festival screens five-minute films that have been shot by unmanned aerial vehicles with the proviso that at least 50% of the footage has to be shot in this way. Founder Owen Jones states: "We are excited about the future of Aerial Cinematography, as the interaction between software and more advanced sensor technology increases, what we see today in drone technology today will be just the tip of the iceberg". Here's a list of films that have already tipped the balance in favour of a drone revolution.
Final Minute – This crime thriller by Luis Aviles is set in a carnival in Ecuador and recently became the first feature film shot entirely using drones.
Chappie – Although Neill Blomkamp's film was not critically received or commercially successful, drone technology was extensively used in this follow up to District 9.
Skyfall – This Bond movie featured a hair-raising motorbike scene on Istanbul's rooftops captured by award-winning drone technology team Flying-Cam.