Shakespeare, the world's greatest bard was both born and buried in Stratford-upon-Avon 400 years ago so it's fitting that on this anniversary year Britain's first all black production of Hamlet should be produced and performed in Stratford – Stratford, East London that is. Black Theatre Live's partnership with Stratford Circus arts centre and Watford Palace Theatre has culminated in this national mid-scale tour which opened in Sept 2016 and arrived in E.15 on Nov 2. It is directed by Jeffrey Kissoon and the Shakespearian text has been adapted by playwright Mark Norfolk.
Actor Raphael Sowole in the title role of Hamlet depicts him as heavy in heart but measured in purpose. There have been numerous approaches to the madness and emotional turmoil of this Prince of Denmark tortured by the murder of his father. Some notable actors presenting him as scheming, others noble but troubled and of course that unforgettable Mel Gibson performance as wailing, fidgety and caffeinated. But that was for the screen. Here Sowole had a whole theatre to entertain and threw his stirring presence into the upper balconies with a multi-layered character study.
Patrick Miller's performance as King Claudius was so effortless and magnificent it made you actually forget you were watching Shakespeare – that is you stopped struggling with the heavy text  (beautiful though it is) and were instead driven by the poetic flow of his delivery and timely gesticualtion and command of the stage floor. Suddenly you understood every word! It's a difficult thing to do, communicate to a myriad of people from a range of backgrounds and experiences of theatre and the English language and do so as if it were the most natural thing in the world.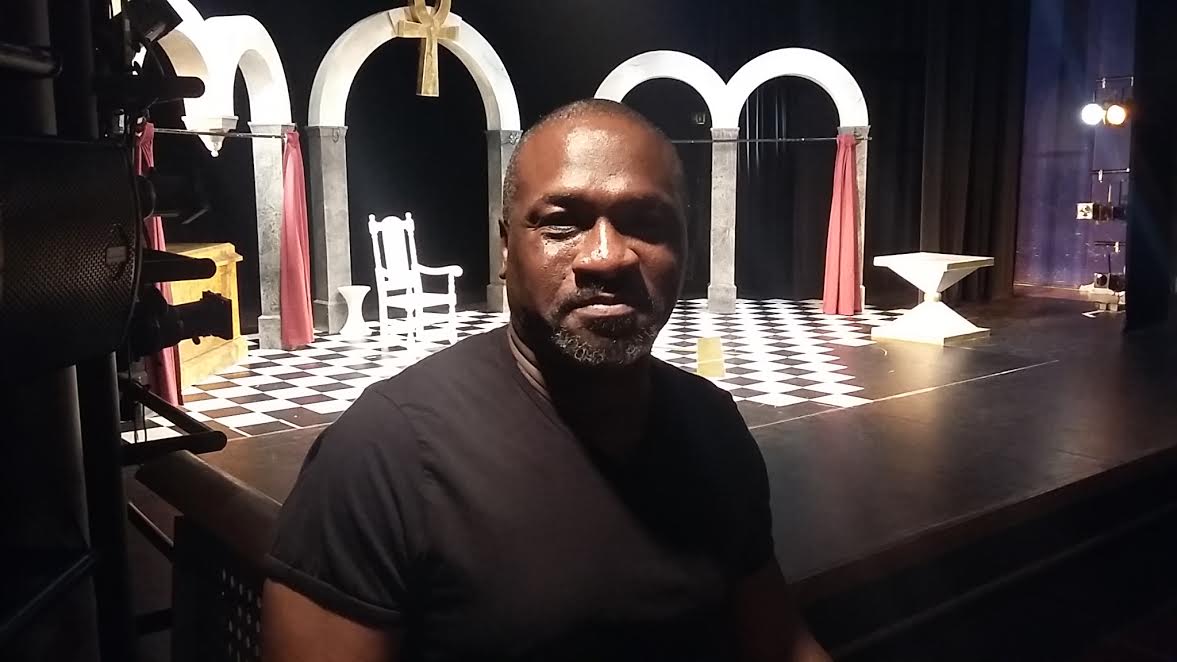 Patrick Miller
Bringing this production to East London and, as with the matinee performances, to a younger audience of eager school children, has opened up the bard to a new audience who embraced the challenge of his weighty text by virtue of the cadence and intuitive skills of this talented cast. Whatever happens, this young audience will surely remember a teenage Ophelia who goes half-mad when her father is killed and mourns by dressing up as Marilyn Monroe in that famous wind-swept white dress and a little later as a Nicky Minaj type who starts twerking on the stage while her brother Laertes looks on aghast!