If you like your music live and loud get out on the town and support the capital's numerous singers and bands taking the stage at London showcases tonight. There's plenty of choice; some require entrance fees and others are free. Here are two to look out for if you're out and about in Camden or near The Strand.
Rock The Strand This takes place at the Strand Palace Hotel on the fourth Thursday of every month and is organized by music industry mogul and Iron Maiden founder member Tony Moore. He's associated with big names such as Ed Sheeran, The Feeling and KT Tunstall but is now championing a new crop of bands and artists. The financially-challenged among you may be pleased to learn that entrance is free but that should no way reflect the quality of the acts.
Although established musicians such as Tony Moore, himself, are performing tonight, this is ultimately a showcase for emerging or little known talent, with material ranging from country to indie-rock. Amongst them, Israeli soul singer Dana Elle and Irish pianist/performer Lisa Canny. The bands perform in the hotel's lounge bar, with the first act kicking off at 7.30pm.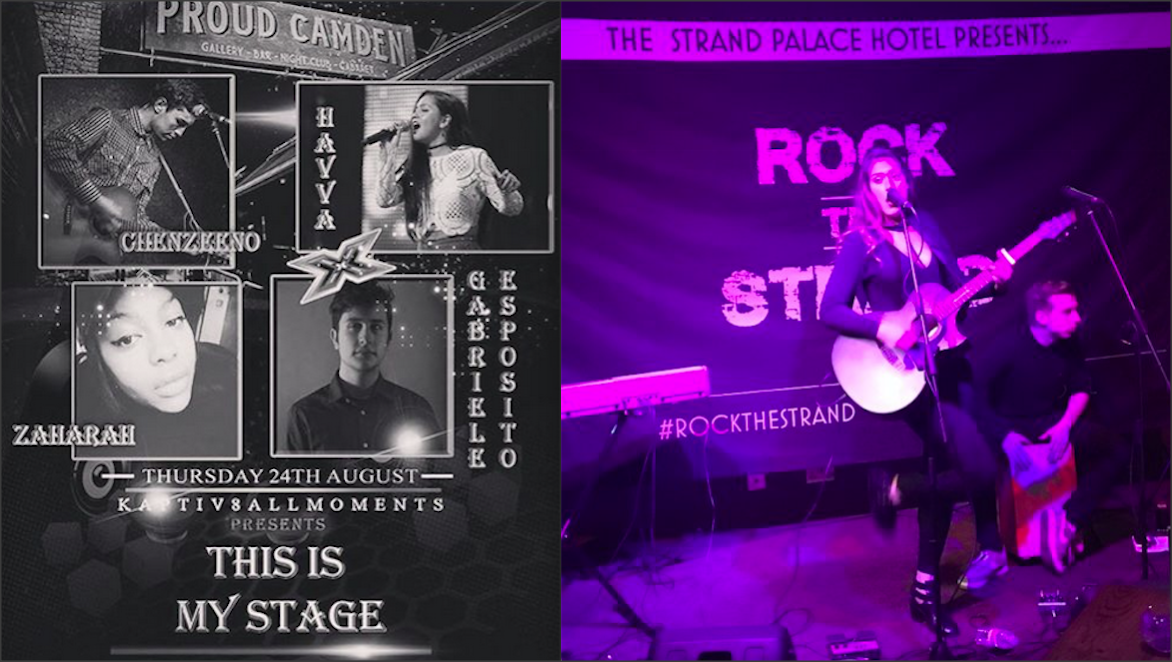 This is My Stage – Proud Camden The Camden area is no stranger to emerging musical talent, being as it is one of the most recognisable live music centres in London. The carnival weekend promises a 4-act line up with one or two recognisable faces. Gabriele Esposito appeared on X Factor Italy while former shop assistant Haava had a brief spotlight on X factor UK. You might recall she mixed dusky vocals with London-inflected rap and reached the boot camp stage.

It costs £5.90 but this includes free entry to the Proud Camden club night afterwards. So fans of the X Factor, garage and hip hop might want to head down the Chalk Farm Road tonight.