None other than Labour MP Diane Abbott was among the distinguished guests at the February 4th opening party and private view for the Red Africa exhibition at Calvert 22, Shoreditch. It's a season of art, film and events examining Cold War relations between Africa and the Soviet Union. A combination of history, politics and major social developments during the period.
Opening the programme is the Things Fall Apart exhibition which takes its name from Chinua Achebe's classic novel highlighting African society after the fall of colonialism. Much of the support from the East was directed against these colonial powers, however, this Mark Nash curated event also draws on the collapse of the Soviet Union and the Eastern Bloc for this titular link. In both cases a Phoenix-like rebuilding and rebranding process was required although Soviet influence in African development reached its zenith before the fall.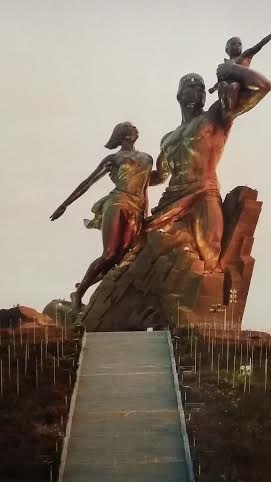 The material ranges from looped film footage of Russian PE instructors in Africa and Ghanaian medical students relocated to Moscow sharing their experiences to photos of recognisable African sculptures such as Onejoon Che's African Renaissance Monument which always struck me as having a Soviet constructivist feel about it. Art in the service of revolution used to galvanise an entire people and doing so with an uncompromising sense of duty and destiny. The original design came from communist North Korea but the sculpture was erected in Dakar, Senegal.
Relations between Africa and the communist East are also highlighted by exhibited accounts of the life of Yugoslavian Stevan Labudovic who was despatched to Algeria to lend his film and photography skills to the anti-colonial war effort. For the first time in this conflict the freedom fighters were given a voice and Labudovic's commitment to the cause made him a national hero in the North African country.
View the full programme of events for the  Red Africa season.