With the sunny seasons here in full effect (well, minus the odd British downpour), the desire to chill out and find inner peace becomes increasingly appealing. What's Hot London? gives you the top tips for wellness and fitness in the capital.
Westfield Wellness Weekend
Westfield has partnered up with British Vogue to offer a Weekend of Wellness serving up all things health, nutrition, fitness and wellness-related. The hustle and bustle of our capital city can sometimes have a negative effect on the mind and body, which without due care may lead to a stressful overload. That's where the Weekend of Wellness comes in. This event at Westfield Stratford 28-30 June will encourage you to release and unwind with interactive fitness, food, lifestyle and beauty treatments, workshops and pop ups that enlighten and revive. 
British Vogue has carefully curated this series of events to be attractive to friends and family as well as wellness devotees. There's a Meditation Zone, which although not as spacey and elaborate as the comparative Rainbow Circle Fields at the Glastonbury Festival, nonetheless, still provides the opportunity to zone out with their Calm app. You get to sample some of their anxiety-reducing audio sessions without leaving the capital and heading for the hippy fields of Wiltshire. 
The environmentally-conscious amongst you may want to try out their Anti-Pollution Pod and sample purified air, in stark contrast to the super-polluted big city air we breathe everyday. Oxford Street may well be in the world's top ten polluted streets but Westfield Stratford is offering you a healthier alternative for a day.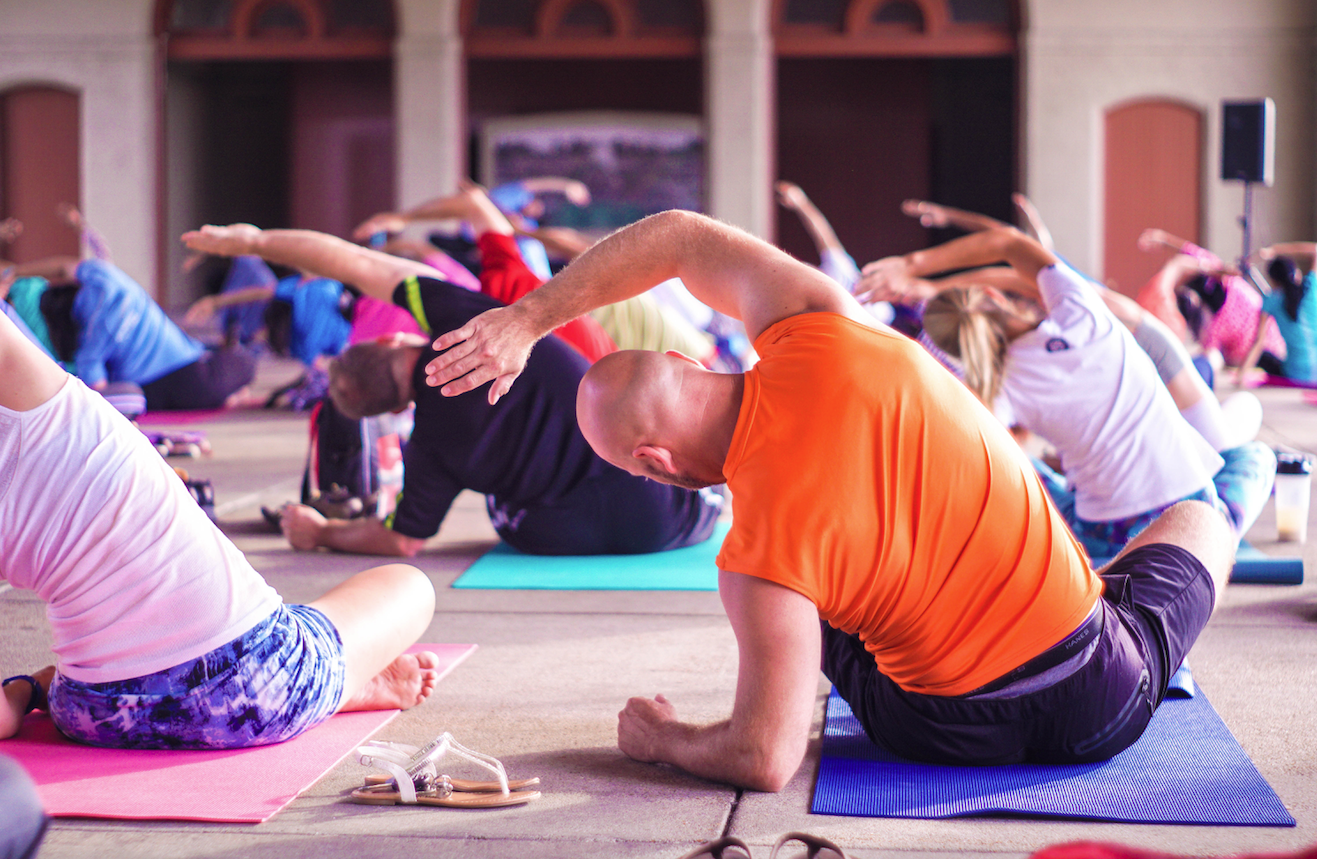 ©Anupam Mahapatra
Wanderlust Festival
This fitness and wellness-focused festival was launched in California in 2009 and was exported to these shores on the crest of the wellness revolution. With DJ-led yoga – not as isolated classes but incorporated into 'mindful triathlons' – these events will stretch you in more ways than one.  Aerial yoga, acroyoga, hula hooping and sound healing on offer rather than traditional run-swim-cycle tasks. 
Expect guided meditations and the like, rather than competitive, gruelling athleticism. Even their 5k run has a free-spirited emphasis with participants encouraged to walk, prance or skip if they don't feel like running or are too unfit. The 'World's 1st Mindful Triathlon' provides the opportunity to release and connect with mental, physical, emotional and spiritual transformation your only finishing line.
With one and five-day festivals of this kind all over North America and Europe, their events attract thousands, with the simple but inspiring slogan 'Unplug. Unwind. Recharge.' Expect more of the same at Battersea Park, London on 27 July 2019.
Summer of Wellness – Kingston on Thames
The full gamut of wellness activities is on offer from pilates to cookery – and all of them free. The local authority has partnered up with All Things Pilates to provide morning sessions with a focus on flexibility and core strength. All classes take place along a peaceful, idyllic riverside setting carefully selected with wellness in mind.
If Riverside Pilates isn't your thing, there's always the cookery workshops – but expect much more than lessons of the culinary kind. Indian restaurant Chakra has designed their events with the soul as wells the palate in mind. Participate in Yoga and henna workshops at these cookery classes. 
Also on offer are Sweaty Betty Yoga and Tea Wellness Masterclasses and in-store events from John Lewis. The retail giant is working with Kingston to provide a Summer of Wellness programme which includes sahaja yoga and meditation, classes on the benefits of plant-based diets and a mental health awareness workshop with Mind charity. 8 June – 31 August 2019.
What's Hot? London Magazine