US-BASED PUBLISHER Chukwuemeka Bosah has followed up on the success of his 101 Nigerian Artists with this new 360 page book featuring seventy five artists covering a broad area of aesthetic approaches. He greeted guests and signed copies at the JonaQuestArt Gallery in Greenwich owned by fellow Nigerian, Jennifer Akinsuyi.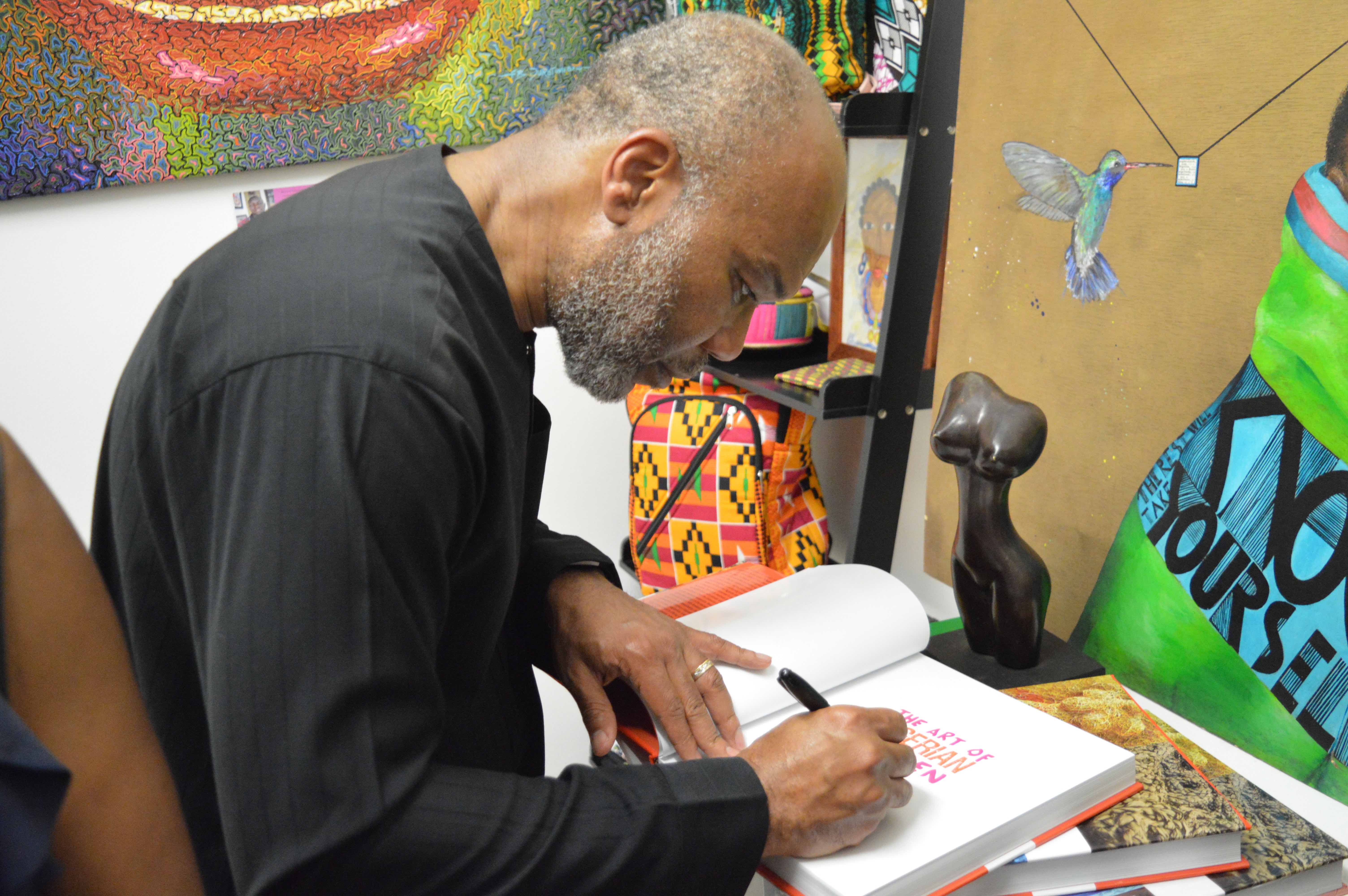 There's an epic tome-like feel to this publication – and it's not just the fact it's an impressively glossy and weighty hard back printed on silk paper. The Art of Nigerian Women also presents weighty sociological, cultural and political arguments for the status of women in African art. These take the form of essays by art historians preluding the profiles of the actual artists. It's certainly the type of book that would look equally comfortable in a university library, in WHSmith or on a coffee table.
Among the featured artists mingling with guests were Lara Ige-Jacks, whose current work addresses children's issues and photographer Aishatu Dapachi whose black and white images capture her homeland in spontaneous, unstaged frames.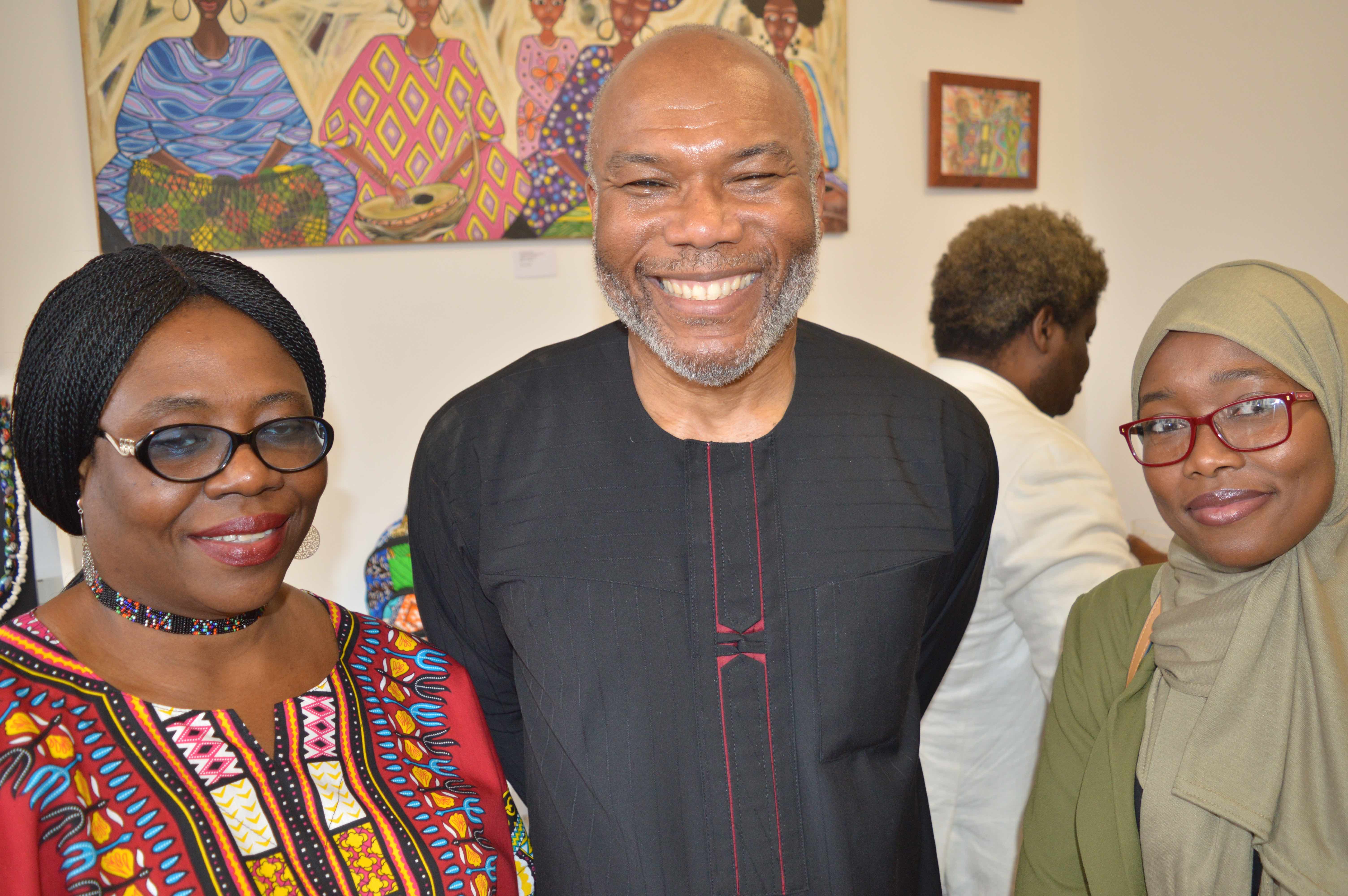 (left to right, Lara Ige-Jacks, Chukwuemeka Bosah, Aishatu Dapachi)
The event attracted female artists across the African diaspora no doubt taking their inspiration from the creative achievements of the seventy five featured artists from their continent.