The City Link Up Urban Showcase gives unsigned acts a platform for their talents every second Wednesday of the month at the Undersolo club, Camden. Right next door is the Good Mixer pub where Britpop's finest held court in the 1990s but the music performed on this stage was acoustic soul, R n' B, hip hop and reggae, although the organisers say they also showcase folk, pop and jazz.
Unsurprisingly, it's Camden again leading the way in discovering unsung musical talent here at this cozily sized venue where an appreciative crowd are there to cheer and not for the beer. Well perhaps that as well. The City Link Happy Hour deal is two Carlsbergs or two spirits with mixers for £5. Decent.
On previous nights representatives from The Voice turned up to check out the talent. This evening any pop svengalis in the shadows would have been entertained with the likes of Challan Carmichael who travelled all the way from his home town of Nottingham and delighted the crowd with three up-tempo rap-R'n'B tracks including his debut single Step By Step.
Also female singer-rapper-songwriter Eucalypta LV started off on acoustic guitar but midway through her three song set ditched the chair and switched to a dance floor track produced for her by garage producer Sovereign. Once all the official acts were through there was an open mic hour for any one brave enough to take up the challenge.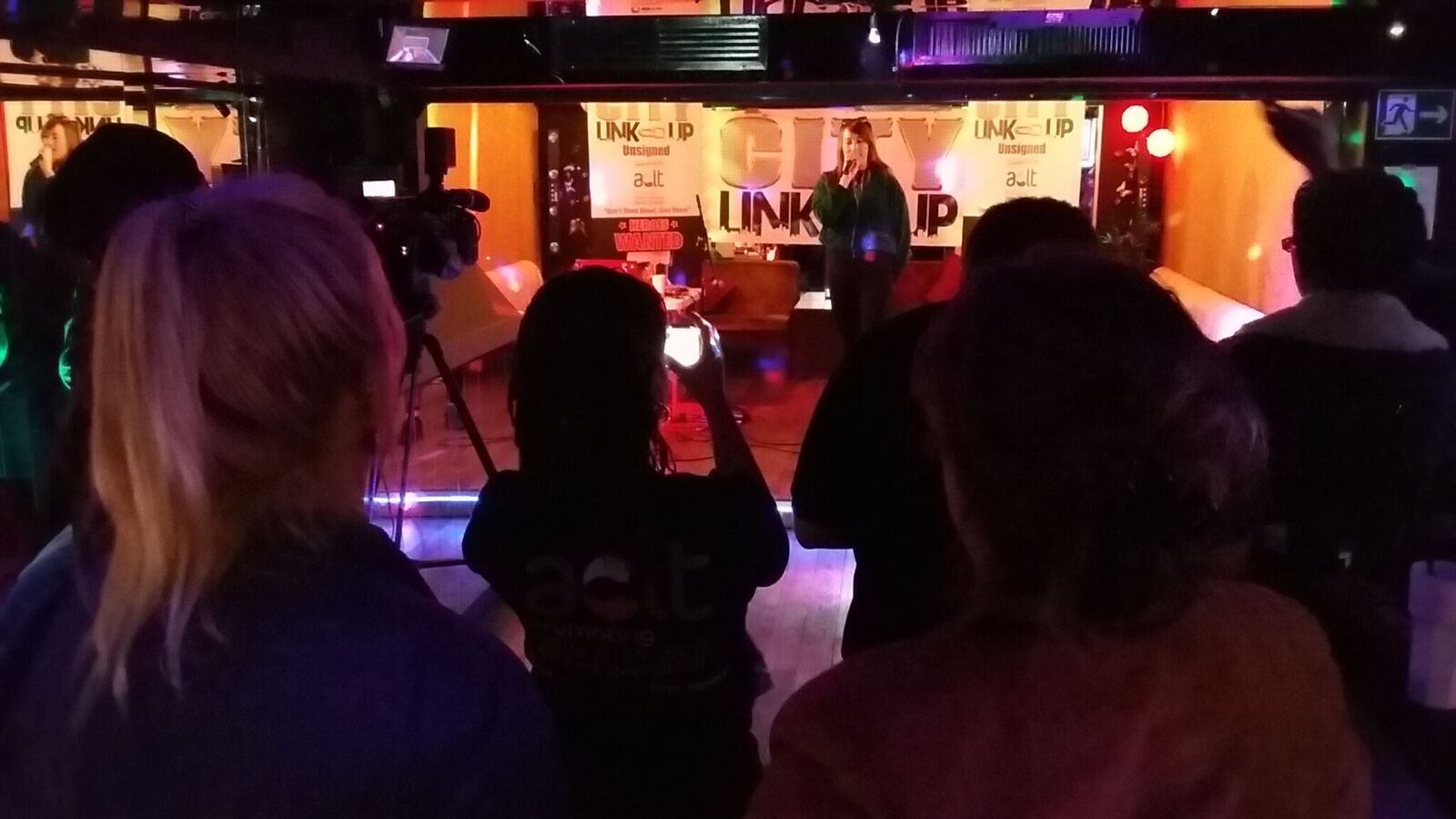 Eucalypta LV
Reckon you're ready for the big stage? The organisers request that you to send in three tracks, a bio and links to all your social media and they'll contact you in due course. Just want to hang out and in the audience? Keep an eye out for City Link Up, 22 Inverness Street, Camden Town, London NW1 7HU.