A few weeks back on May 12, Morgane Wagner launched her new art venture the Square Gallery in Battersea Square, bearing the title London's Youngest Gallery Owner. As we enter the first week of June, the 22-year-old shares her experiences and reveals whether it has been a baptism of fire in the competitive but rewarding art world. She also talks about the inspiration behind this passion and how her hard work leading up to the launch proved crucial.
Sourcing her artists from The Royal Academy, The Royal College of Art, Goldsmiths and Central Saint Martins she whittled down the submissions to the 11 artists which now grace the gallery space in its inaugural group exhibition. The work ranges from the vivid abstract expressionism of artists Sin Park and Gordon Berger to the graffiti-influenced work of Zokatos who gave a live exhibition of his spray painting skills at the launch, inviting attendees to have a go. Owner Morgane Wagner was one of those who took him up on his offer and was a dab hand on the canvas under his expert instruction. One of the questions we asked during our interview was whether she has a similar background in painting.
"Not really. I'm still a student at the moment studying European Studies and German at university, so that's something very different. But I sometimes paint in my free time and have always had an interest and passion for art so I decided to branch into it myself. A lot of people were sceptical about that lack of experience but it seems to be working as we always have a great turnout and the atmosphere here is fantastic."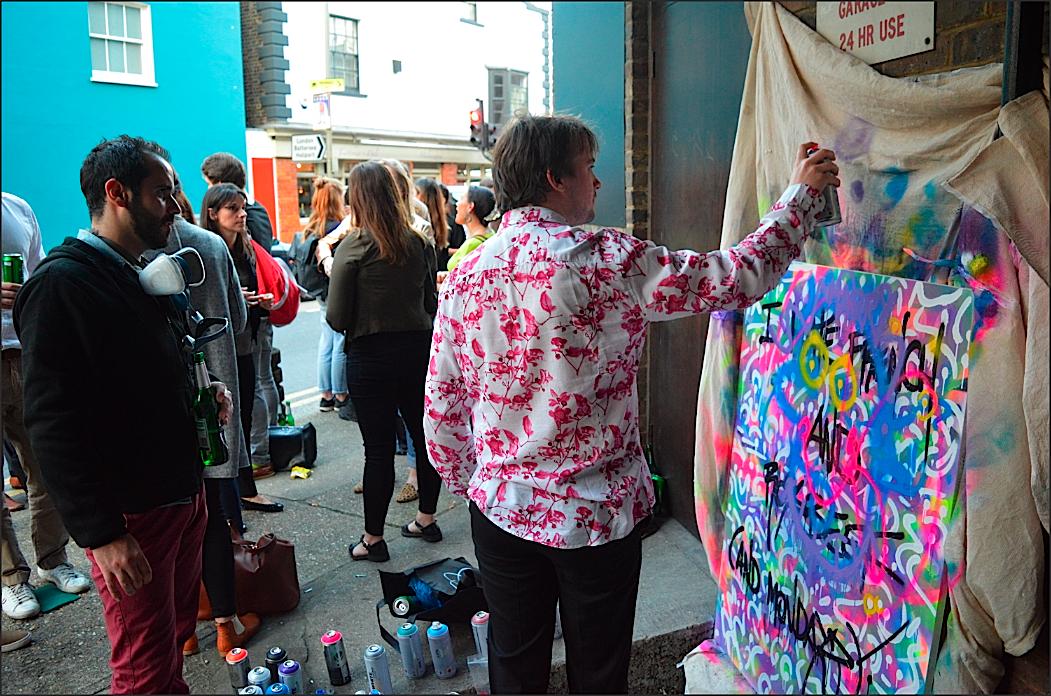 What inspired you to start your own art gallery?
There were many things that inspired me. I always wanted to work in art so when the space became available I decide to just go for it so that I could help young, emerging artists. I felt in London the environment can be quite hostile when it comes to getting your work in a gallery and a lot of people never get their art shown because of this. Secondly, I have lived in Battersea my whole life and wanted to give something back to the community. I'm going to be organising workshops and classes in the gallery and this will help bring art and the community back together.
Do you focus on a particular style of art?
No I try to find art that I feel will suit the area. That's what I'm trying to work out right now. We have a group exhibition of 11 different artists and that will help me find out what people respond to. In this case it's emerging or student artists, people who might not of had a chance to exhibit their work.
Do you focus primarily on these student artists?
Not exclusively, I find my artists everywhere. I have sourced lots of students because I think they are sometimes overlooked. Also the fact they are still at university is a good thing because it pre-empts what they will do next and hopefully they can head off in the right relationship with me.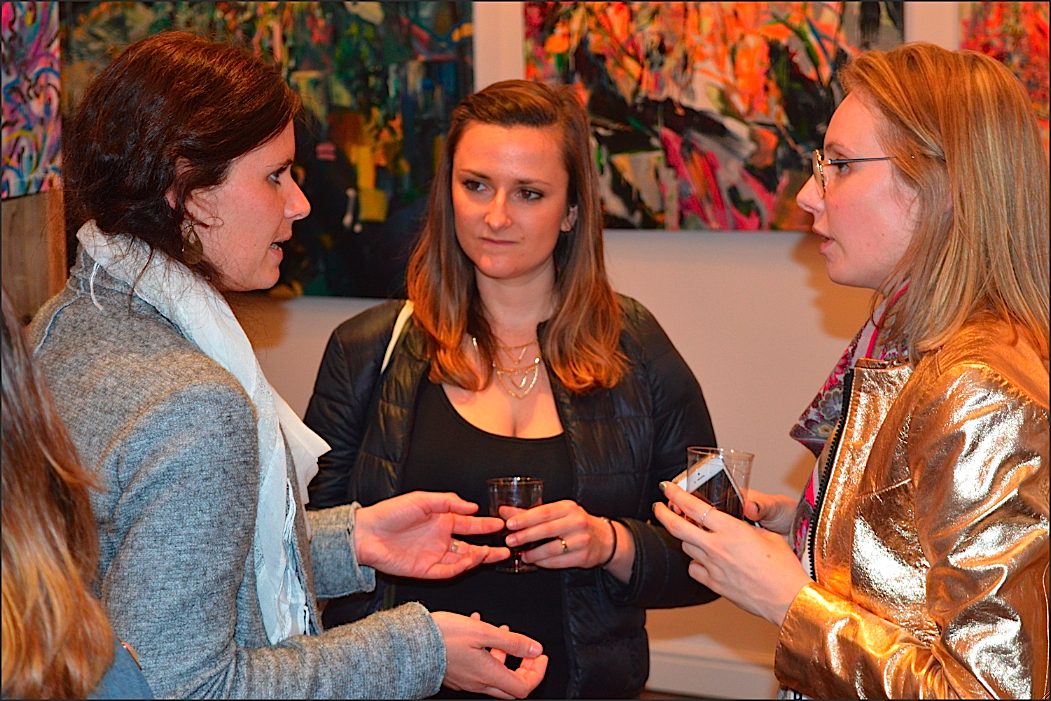 Has the first month been a baptism of fire?
It's been hard throwing myself into the deep end without a curating background but I think it's going well. We work very hard and every day of my life is consumed with the gallery and my university exams are suffering because of it. But I could not be more pleased with the feedback and the response from the people of London.
How do you manage while you are at university?
I have people covering on different days of the week. A gallery assistant two days a week and also friends helping out but it's mainly me here. Also when the gallery closes I have learned to cut off completely and focus on my university work.
The Square Gallery London, Battersea Square London SW11 3RA