The pandemic accelerated the culture of working from home (WFH). There are signs in some sectors it is here to stay and that office watercooler culture has been irreparably disrupted. There are, of course, many blue-collar jobs where WFH is impractical and Covid did little to change this. Nonetheless, Covid 19 delivered a short sharp shock to a way of working that has stubbornly resisted change for decades, and manual workers are also demanding greater flexibility. Questions about work-life balance and an existence built foremost around work and the economy were raised and answered more profoundly than at any time in recent history. 
Still think work culture was always hurtling towards inevitable change? Well, in 1919, the International Labour Organisation gathered for the first international discussion on labour conditions and work-life balance and agreed on a 48 hour week. A hundred years later, and the implementation of their directives has been half-hearted at best – non-existent in some cases. The UK only introduced its 48-hour working week in 1998 and there are already concerns it may be torn up because of Brexit pressures. So rest assured, any changes to the office-based model would have been similarly sluggish without the unfortunate alarm of Covid; despite some commentators claiming it was well on the way in the communications and tech sectors.
Brits have the longest working week in Europe so it's no surprise that they were also most likely to opt to work from home during and after the pandemic. That's according to a survey by US bank Morgan Stanley that did not identify any correlating link between the stresses of a long working week and increased desire for WFH – but no underscore needed. 30% of Brits returned to the office compared to 83% of the French. It's no coincidence that France has a shorter 35-hour working week. More stats? 70% of Brits say they were as productive at home as in the office and showed a preference for a hybrid model.
Elsewhere in the world, Silicon Valley's readiness to adopt WFH culture had a domino effect within and beyond the tech sectors. The likes of Facebook, Twitter and Spotify quickly switched and Alphabet (who own Google) are considering a hybrid model with workers in the office 3 days out of 5. And Facebook is even looking beyond the pandemic; all but declaring the company a global office. It sees half its workforce as remote workers within 10 years.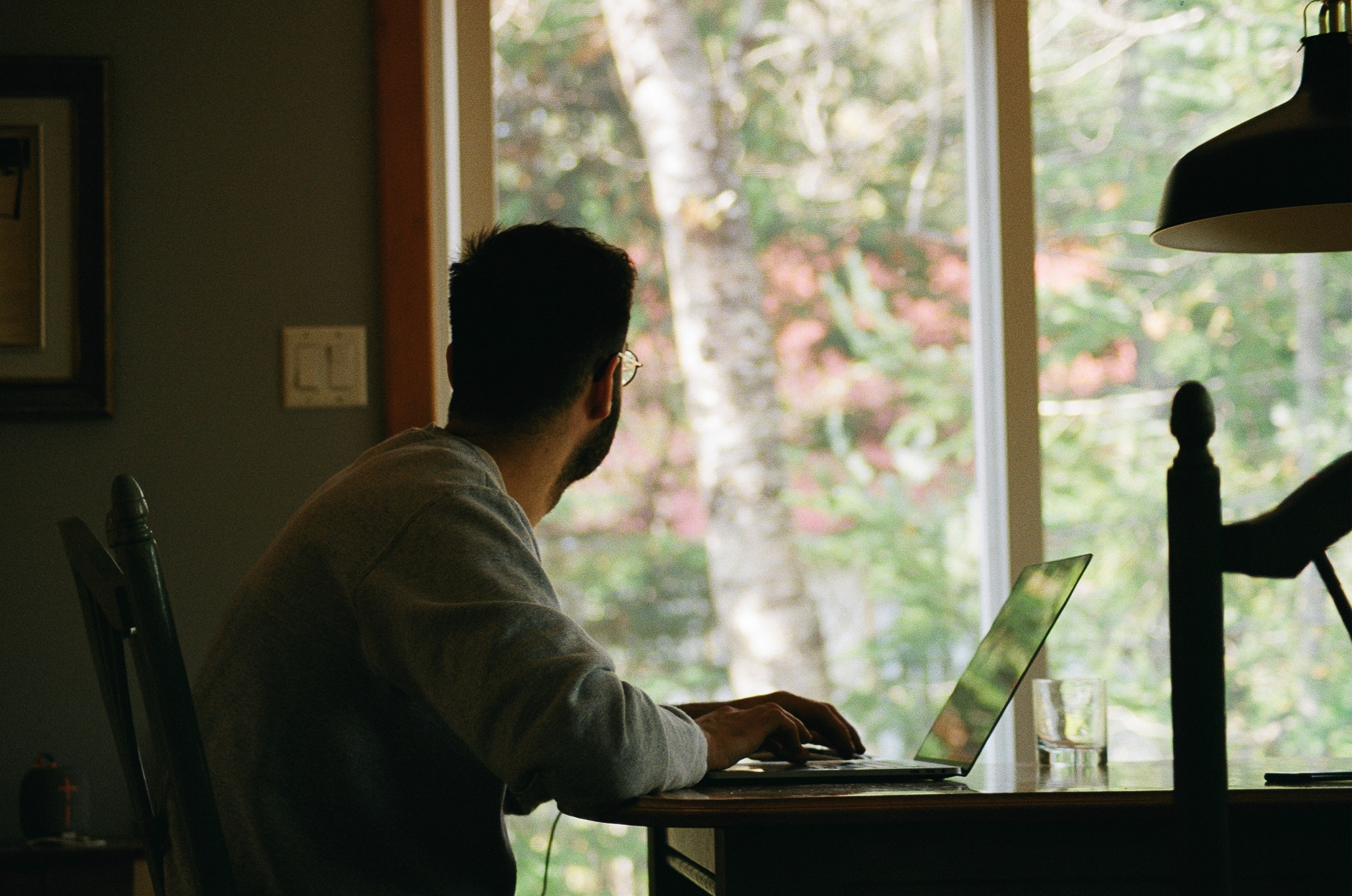 Negatives
There are, of course, many teething problems that come with this unforeseen cultural switch. Thrown into WFH in the midst of the pandemic, workers lost focus and productivity dipped. The figures around productivity vary according to sector and demographic. A survey of an Asian IT company showed a drop in productivity and increase in unpaid extra hours. However, it's generally believed that organisations will adapt quickly and productivity return to pre-pandemic levels or even surpass them.
More worrying is the Tony Blair Institute's forecast of six million jobs lost to WFH. Since location is no longer an issue, many positions will be offered overseas and UK-based finance, communications, tech and services workers may see vacancies disappear. 
We have already seen how the dip in commuters has hit business in city centres. In the case of cafes, pubs and bars catering for workers spilling out at lunchtime, that's expected. But also theatres, cinemas and cultural attractions have reported considerable drops in footfall revenue. These centres may lose their pull as new businesses become cautious about such locations. Interestingly, HSBC and Lloyds have announced they are in favour of drastically reducing office space post-Covid – HSBC by as much as 40%. Their retrenchment is, obviously, not because of locations losing their commercial attractiveness, but the effect on smaller businesses that rely on office workers for income is the same. However, if these are indicators of a sector-wide change, environmentalists can look forward to less travel pollution.
Teamwork
It's argued that the lack of team interaction will hit new recruits who need to be shown the ropes and absorb office culture. Also, Goldman Sachs CEO David Solomon has raised concerns about the effect on team creative thinking and innovation. He gave a thumbs up for WFH productivity but a firm thumbs down when pushed over whether the US bank would adopt WFH. But his bank would then have to deal with a brain drain of talent who opt for companies offering more flexible working in the post-Covid era.
Positives
The positives certainly outweigh any fears about transition. The new work-life balance will make staff happier, therefore more motivated and productive. Remove the stress of commuting and you have a more energised workforce better equipped to weather the ups and downs of a working day. 
And why shouldn't work hours reflect a 'normal lifestyle' which involves childcare, health care, self-care and day to day necessities? The post-industrial focus on work and its umbilical ties to the economy has gone through an existential crash and many answers that seemed ludicrous just a few years ago now seem enlightening.
Long term
Ultimately, the hybrid model seems to be the broad preference. The surveys vary: some show 50% of the workforce opting for 3 days in, 2 days at home. There are concerns this arrangement would be harder to manage. One can see why it would be administratively easier to deal with those who either work solely from home or the office but all these niggling issues will be inevitably mopped up in this seismic transition.