Rock Musician and Film Composer Danny Jackson Tackles a 'Blackout' Thriller!
                                                                                                                                                                                                                                        SOUND MAESTRO Danny Jackson is more used to taking the stage at rock gigs as lead singer, songwriter and guitarist for experimental rock band Vali Ohm but in recent years he has switched his sound and music skills to the film industry as a sound editor and film score composer. He has now been appointed composer for independent horror film Blackout set in a London council flat with a creepy past. In the drama, a soon-to-be-married couple played by Annie Burkin (Kerry) and Robert Walters (Reece) move into the flat when they surge up a council housing waiting list – but then all hell breaks out during an eerie, unexplained electricity blackout. Danny shares his career path from full-time musician to editing and producing sound for film.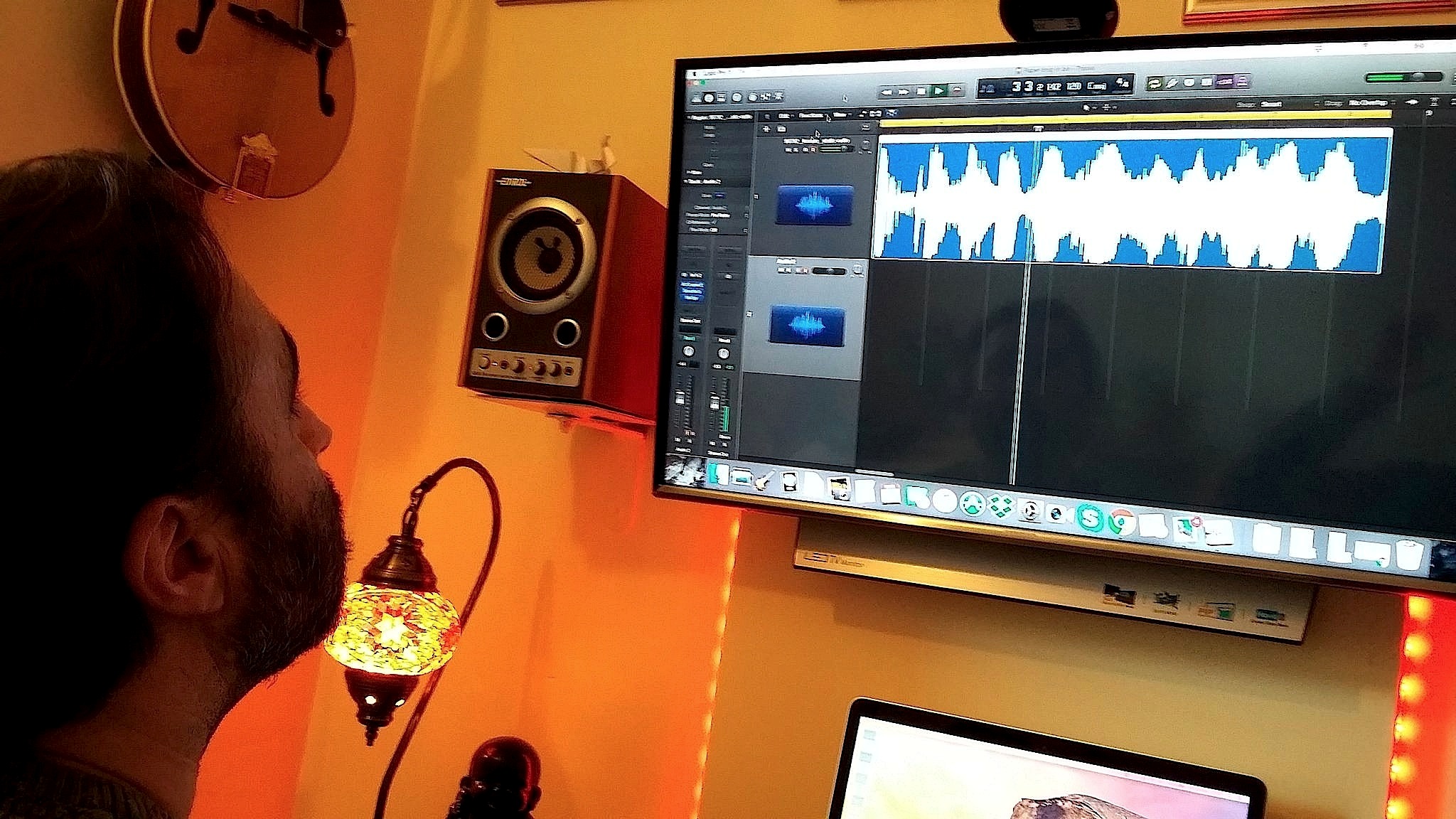 Danny Jackson working on the sound effects and film score for Blackout
What inspired your passion for sound production and how did you get started in the music business?
My journey into production started off when I discovered  DAW's (audio digital workstations) and the potential they offered to musicians if mastered. For me, DAW's opened up a door that was previously closed to unsigned artists. There were not enough hours in a day to cram in the knowledge necessary to record, mix and master all the tracks that had accumulated in my head. As soon as I could record, I did and that is where the rollercoaster started. In 2013 I was signed by a record company and I released my first album 3000 Light Years under the artists' name Vali Ohm. Not only did I get my first signing but I also managed to work with one of my idols, Nik Turner of Hawkwind, on the album title track."
"In 2015, the second album was released – Fragile Earth. This was launched with the help of Greenpeace UK and all of the other environmental/animal welfare organisations that the album brought attention to. In the 2 years between 2013 and 2015 there where several points that escorted me into the film industry. The first was meeting award-winning Abbey Road Studios engineer Frank Arkwright whilst mastering a track there called Drinking Man.
That encounter made me realise that I had got to where I wanted to be and most importantly I had done it by myself.  The second was being introduced to Mad Dog Casting which got me into the movies. Before I knew it I was watching myself on the big screen in films such as Legend, The Conjuring 2 and TV shows such as Man Down and Mr Selfridge. All very inspiring, but I still had an interest in sound and what better place to be. I met some of the most gracious production sound mixers in the business telling me that my background was ideal for setting myself up as a sound assistant in film."
I have worked on films as a sound assistant, boom operator, sound recordist and composer. Not only have I worked on dramas, I have also worked on documentaries and TV pilots. One of my most memorable boom operator jobs was on set with actor Martin Freeman (The Office) in a film called Midnight of my Life. Another memorable moment was hearing one of my film scores on a short horror called EngineX4 aired on the BBC. 
So how will you tackle a horror movie which is true to its title – where everything is so blacked out you can hardly see anything?
Understanding the relationship between emotion and music for me is critical. In some films this can be easy to understand. For example, a sad scene is usually accompanied by minor keys. However, horror scores to me are a different game altogether and Blackout is no exception. There are still some basic rules to follow: understanding when music or sound is necessary for a scene, how to prepare for a jump scare and subtle background music to help complement the actors' thought processes.
My approach to Blackout will rely heavily upon the latter and attempt to view the scene through the eyes of our main character. Darkness and poor vision will always make you feel a little uneasy. Add some strange sounds to an already unfamiliar environment and you have heightened the senses. Throw in some imagination and invest in new equipment and you may strike lucky and produce an original score.

Blackout: a chiller where household items emit an unexplained eerie, unhomely vibe
And what are your film score plans for a film where 'homely' items such as dripping taps, ironing boards, toys and dolls and even rows of soup cans become 'unhomely' and send chills up the spine?
I once managed to scare a friend with a cotton bud which was an easy task given the circumstance. Yes, 85% of Blackout is shot in the dark but the director Eddie Saint-Jean has managed to capture great motion despite the obstacles. If I had to rely on minimalist vision and ironing boards we would be entering the realms of experimental drama and the likes of "show me how to be a tree". Luckily enough, I don't think I will have to go there.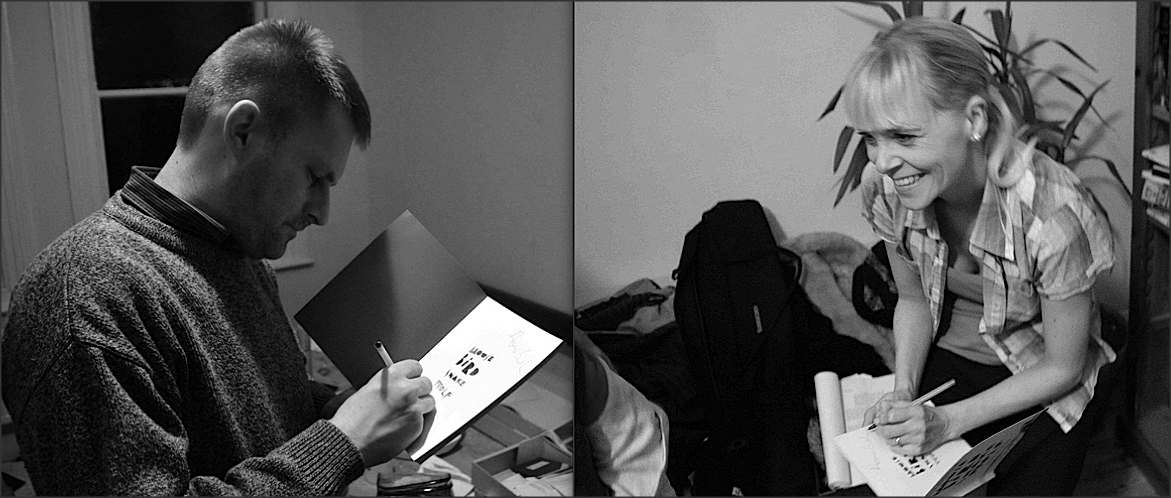 (Lead actors Annie Burkin and Rob Walters sign autographs on the set of Blackout, but does Hollywood success and stardom beckon?)