With London, like many major cities, having well-documented emission issues and currently wrestling with the ULEZ extension, Londoners may well feel bombarded with climate change reports, figures, percentages and targets over the last few weeks because of the UN COP26 climate summit in Glasgow. But it is important that each individual does not get lost in the overload and is able to clearly see its importance and their place in the coming green revolution.
The 2020s is the key decade where emissions can be slowed in a way that causes less harm to the planet and lessens the impact on future generations. Any later, and we will be hard pushed to reverse the damage because of the length of time carbon remains in the atmosphere after being released (scientific reports say up to a century). So, the question is, what do you want to tell your children, grandchildren and great-grandchildren when they ask 'what did you do to help save the planet during the Great Green Revolution?
This energy, transport and labour transition is just that, and despite the desire to cling to fossil fuels such as coal, this dirty energy will soon be outdated. Any attempt to continue to build infrastructure revenue around it will prove a wasteful investment with divestment sweeping the globe. Even as Boris Johnson OK's a new coal mine in Cumbria, the charge towards clean green energy remains so.
Major coal producing nations such as Australia who were at first reluctant to reach an agreement on phasing out coal will eventually embrace this zeitgeist. Rest assured, impactful measures will be passed regardless of whether other reluctant nations such as China and Russia attend. China is responsible for the largest carbon emissions and is also the world's biggest coal consumer but It has to be said it is also a trailblazer in climate-friendly measures and leads the world in many areas such as low carbon technology.
Even the US was, until recently, a major purchaser of Chinese solar-tec and heavily reliant on it until other geo-political issues caused tension between the two nations. Hence, China's reluctance to attend and be seen to be kowtowing to Biden and Johnson's stewardship of the summit. But we are at a seismic juncture in the planet's history (perhaps in more ways than one) and it is important that history does not remember Cop26 as a toothless meet-and-greet in much the same way the League of Nations was unable to stop the rise of dictatorial regimes before World War 2.
So instead of inundating you with more stats and facts here are some issues relevant to the COP26 summit.
Cause and Effect
The burning of fossil fuels such as coal, oil and natural gas are directly responsible for rising sea levels, hurricanes, droughts, extreme heat and floods. Such floods already loom large over smaller island nations. The Pacific Island delegates at the summit are keenly aware of this existential threat and fear time is running out. Also, our agricultural practices are a major contributor because animal farming results in methane emission and methane heats the planet 80 times more than carbon dioxide. Deforestation slows the planet's ability to repair itself. Trees absorb carbon dioxide so the clearing of the Amazon Rainforest for agricultural reasons is doubly devastating. Fortunately, Brazil's President Bolsonaro has agreed to end deforestation by 2030, despite previous reluctance. China, although absent, has also agreed.
Pre-Industrial Levels
This oft-repeated term lets us know in no uncertain terms that industrialisation has played a major part in the current climate crisis. It's no coincidence that just as 18th-century economist Adam Smith explained how pin factories could increase production by getting workers to do a tiny part each in the production process, climate warming would begin its most significant ascent.
During the Industrial Revolution, the energy and labour-intensive methods Smith spoke of would take production out of rural cottage industries (where one person or a small number of craft workers created the whole product) and into factories and workhouses powered by coal, gas and oil. Today his division of labour and free-market philosophies have contributed considerably to climate neglect. Uncontrolled economic growth = increased use of fossil fuels. Centuries later, almost every area of our lives are reliant on fossil fuels. Cop26 hosts Scotland are one of the greenest nations on Earth with almost 100 per cent of their electricity needs met by renewables but even their transport and industries are heavily fossil fuel reliant.
Zero Emissions by 2050
This is one of the main topics on the agenda at Cop26 but is that target even possible? Not all nations have committed to net zero and many major carbon-emitting nations amongst them. India the world's third-largest emitter has committed to net-zero by 2070 and China and Saudi Arabia by 2060. Curiously, Saudi Arabia has announced no plans to reduce the oil production that has made it a world leader.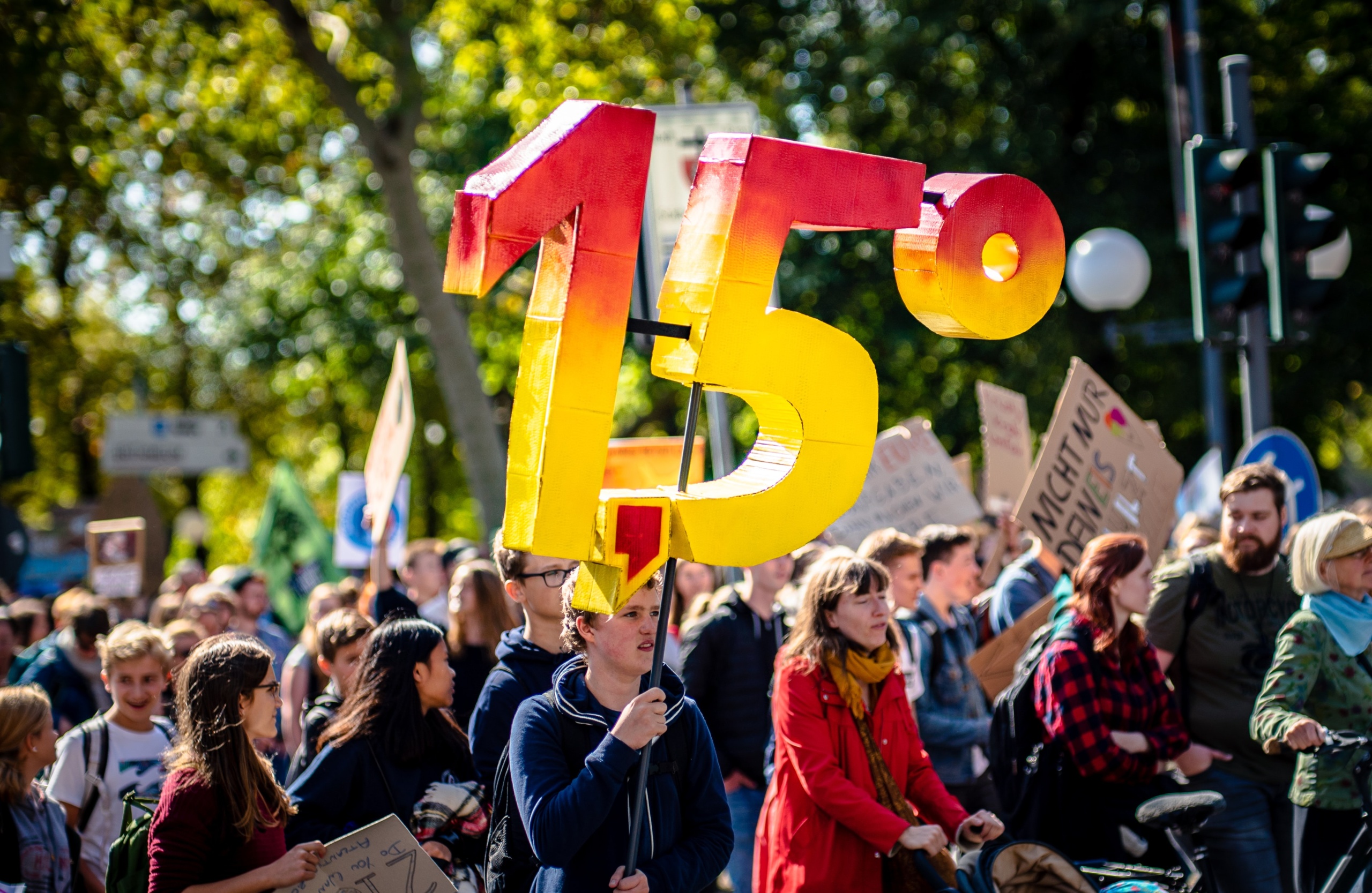 Photo credit Mika Baumeister
Insulate Britain
This climate change campaign group's aims are noble but tactics questionable. They have grasped the urgent need to change the way we insulate housing to slow emissions but do their methods risk alienating the public? While it can be said that headline-grabbing tactics are historically most impactful for forcing change, the counterargument is the government can now count on the support of aggrieved members of the public en masse if they choose to dither on policy.
Everyone from white van drivers to commuting office workers feel Insulate Britain are targeting the average person while politicians and policy-makers escape disruption. It could, of course, be equally argued that the average person driving a car on the M25 is heavily responsible for carbon emissions. But they also have voter power and can be inadvertently swayed to elect a reactionary government rather than one with a forward-thinking green agenda. Alienating the electorate is what led to Britain's swing to the Right and the Brexit result.
Hypocrites? I guess we all are
Insulate Britain activist Cameron Ford was recently called a hypocrite on TalkRadio because he earns a living as a carpenter and obviously relies on wood (thus felled trees) for his income. This is just the type of lazy accusation that contributes nothing to climate and sustainability awareness. We must accept that right now airline travel, gas-guzzling cars, fashion and meat-eating are all very much a part of our lives.
How many items around you right now are made from paper or plastic and name one thing in your household NOT linked in some way to fossil fuels, either directly or somewhere in the supply chain? All of this shows how precarious our position is. Yes, we are all mired in lifestyles that in some way adds to the destruction of our planet but that doesn't mean that we can't transition away without being accused of double standards. And to those of you who have noticed Cop26 President Alok Sharma drives a diesel car…..have faith. Yes, even he can do his bit.