The British summer is late again, but better late than never! London's waterways have some pretty appealing cafes and restaurants – here's a selection you'll want to visit during our sunniest season.  
Little Venice
There's some debate as to which of the great poets gave the area its name: Robert Browning or Lord Byron. Whichever – the Romantic bards picked up on the tranquil, picturesque surroundings and compared it to the gondola city of Venice. And you can see why they rated this West London canalside oasis so highly. It makes everyone's top ten must-visit list.
Watch the world go by in one of the waterside eateries such as the perfectly-named Waterside Cafe, which is an adapted moored barge known locally as 'the floating cafe'. Where better to chill out and absorb nature and de-stress? Ducks, swans, wellness practitioners, canoeists, joggers – it all happens here but in a zen-like mode where you're barely aware of them. A serving of the cafe's Famous Waterside Cream Tea will help with the synthesis of this vibe, and we recommend the summer favourite of strawberry jam and English clotted cream with your tea selection.
West India Quay
Trade ships from the West Indies used to dock here to offload their cargo during and after Britain's slave trade period. The Victorian warehouses still exist today. The postmodern nature of the architecture is such that the futuristic-looking office blocks and bridge structures exist alongside these historic buildings. There is a well-known food focus, with a street market here lunchtimes Weds – Fri and KERB street food sellers working out of parked wagons.
Amongst the conventional restaurants and cafes, Brown's Brasserie comes well recommended and has decently-priced two and three-course meals. The sirloin steak sandwich with horseradish mayonnaise and truffle oil will not disappoint with a decent side dish. Alternatively, Burger & Lobster, Doner & Gyros, The Sipping Room and Rum and Sugar are cheek-by-jowl along the quay. And check out the amazing views of the quay and the Canary Wharf skyline!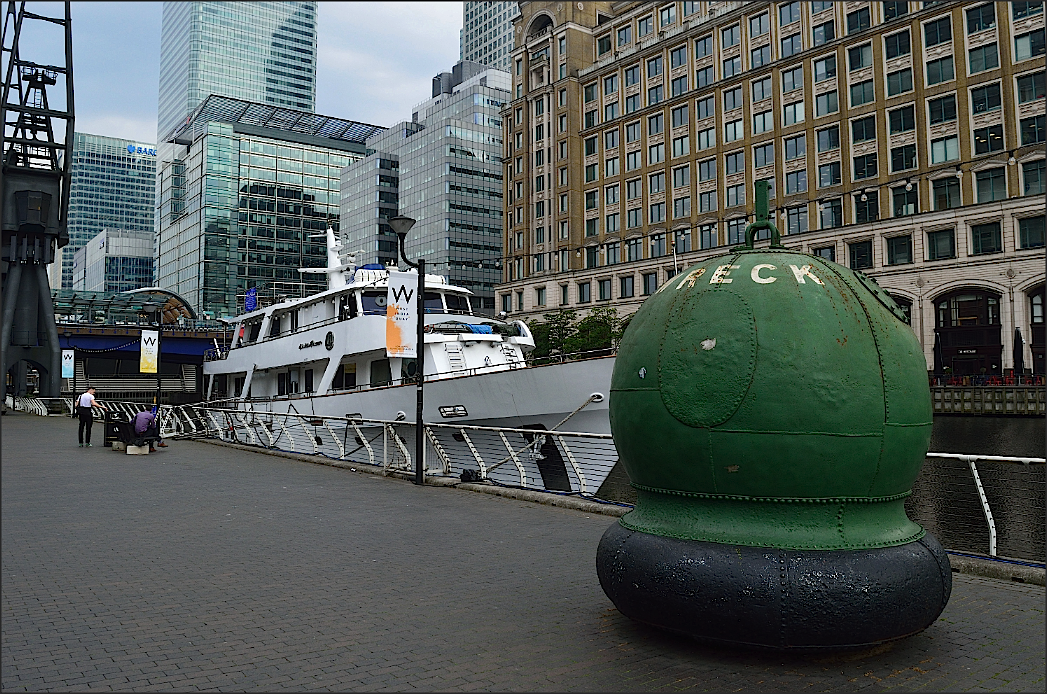 Amazing quayside views along West India Quay
Mayfair of the Thames
If dining on a 1927 luxury steamship yacht moored along the Thames sounds appealing then Yacht London is custom-made for dining with a difference. Elegant, art deco charm and stunning views of the river, London Eye, and the South Bank, it's easily found on its regular spot on the north bank in an area known as the Mayfair of the Thames. The gangplank walk to the yacht is winding and anticipatory. Ramping up the tastebuds in more ways than one.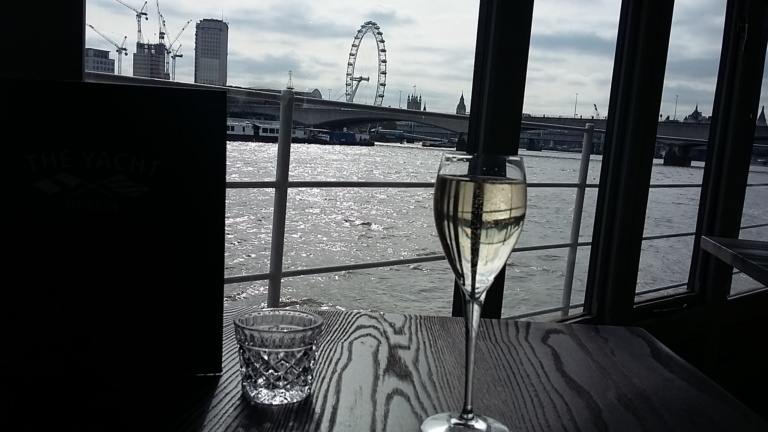 Haggerston
Venezuelan restaurant Arepa's name gives you an indication of what's on the menu. Obviously, it's not just a one item menu devoted to the South American nation's savoury dough wrap, instead, you can watch the barges sail along Regent's Canal while dipping into their Yuca cassava chips or perhaps a more filling staple such as the Pabellon Criollo, which is a delicious rice, shredded beef and black bean dish.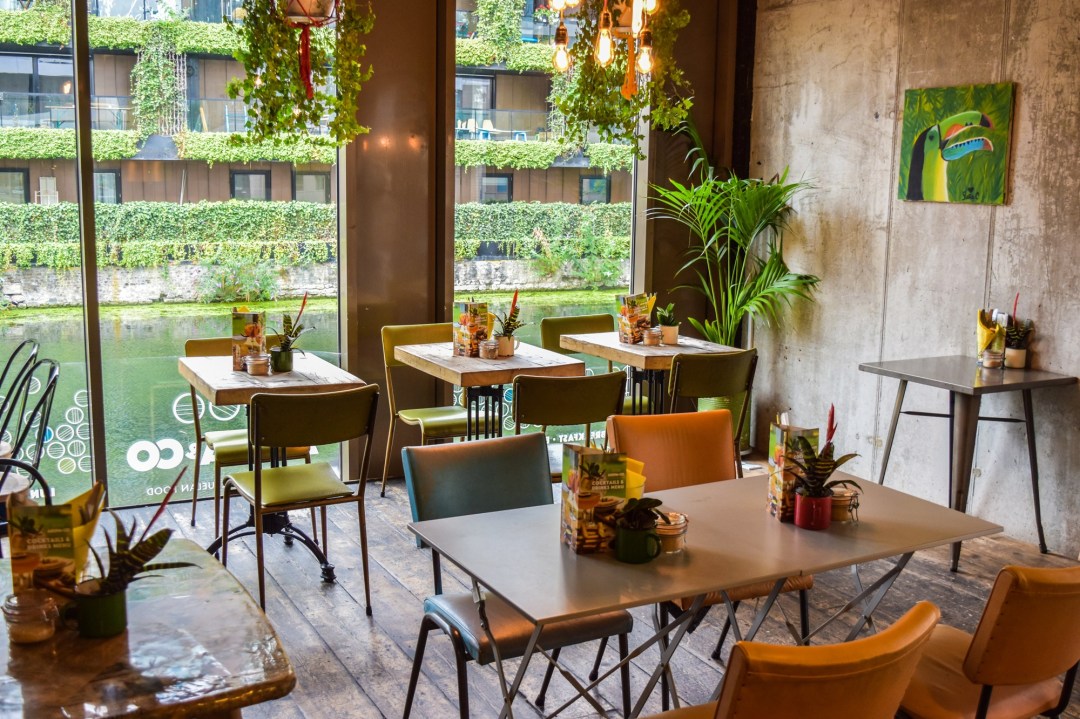 Arepa & Co
Canary Wharf
A riverside table at Cafe Rouge at this time of year has its appeal but indoors is just as appealing when the restaurant is as elegant and chic as this. Yes, it may be called a cafe but don't expect your high street greasy spoon – although a Gallic version of the English breakfast is on the menu. Their Prix Fixe Menu is priced right for those who find the exotic menu a little too upmarket for their budget. You'll also enjoy showing off your secondary school French while ordering your Champignon A L' Ail starter and mains. There's nothing on the menu in English!

Bankside
Head Bankside and you'll be spoilt for choice, regardless of whether you're looking for a lunch time option during your tourist jaunt or an evening hang out after work. The likes of the Tate Modern often go on after dark and the visitors spilling out at closing time may well choose to savour splendid views of St Paul's Cathedral across the river from the Founders Arms. It's a landmark watering hole in this arts and culture-focused corner of Southwark and perfectly placed to catch the eye of art lovers heading for the Bankside Gallery or the Tate Modern.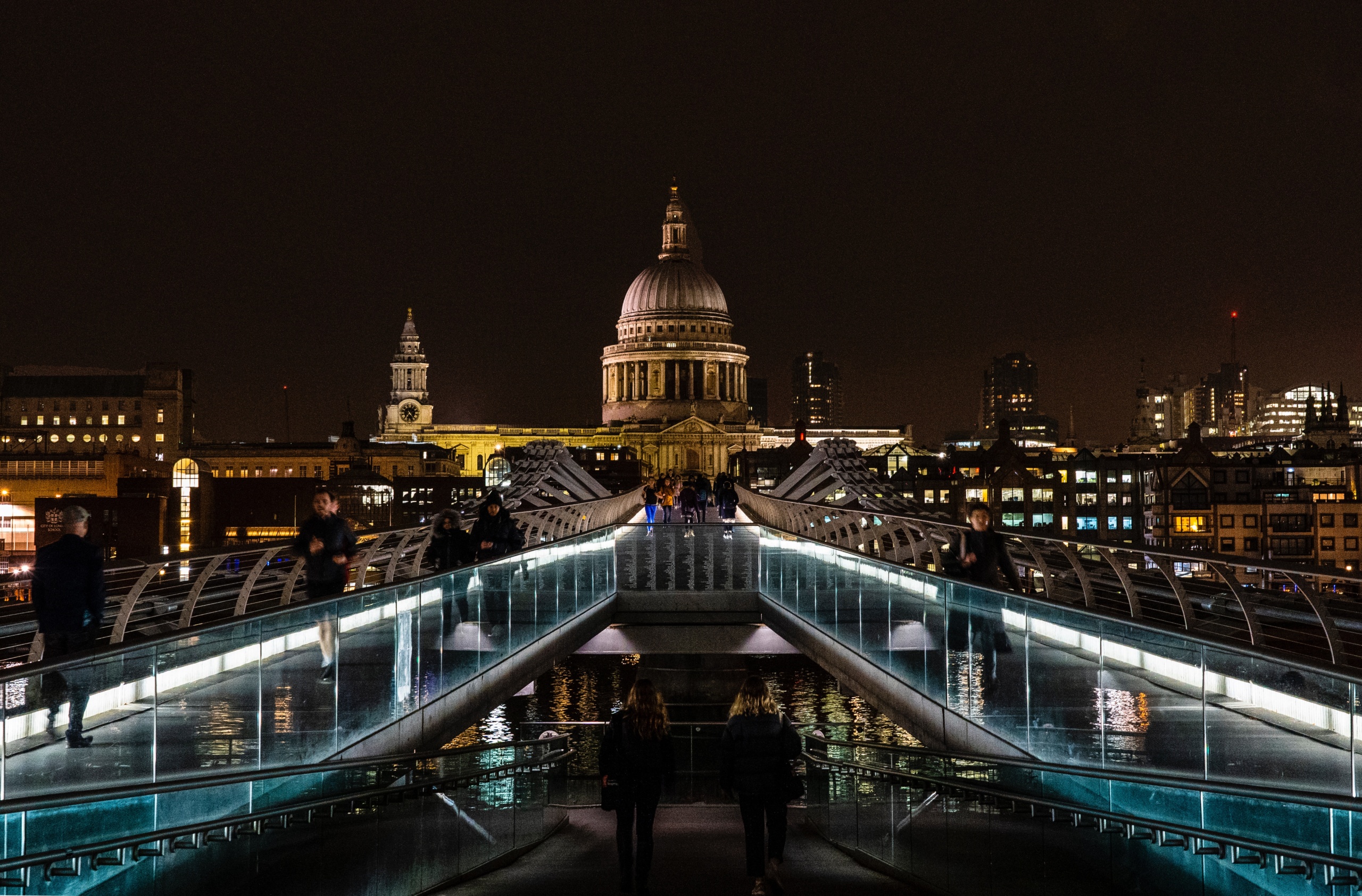 Photo credit – Nick Fewings