The Lucian Freud exhibition, the Fourth Plinth statue and a hidden cafe with real tombstones! 3 reasons why Trafalgar Square is worth an autumn visit.
.
The West End's world-recognised culture square has an autumn of major openings and the added attraction of hidden delights such as under-the-radar eateries. Make a day of It, by stopping off at The Crypt, 'London's Hidden Cafe' before heading to Samuel Kambalu's Fourth Plinth sculpture and the Lucian Freud exhibition at the National Gallery.
History
Architect John Nash's sublime skills were much in demand in the early 1800s, as he delivered transformative works such as the refashioning of St James' Park. In 1830, he envisioned a new culture square for the public but never foresaw the vibrant public space that Trafalgar Square is today, attracting everything from pavement artists to buskers. In 1832, construction began on the National Gallery. The stately homes used at the time for exhibitions were deemed inadequate when compared to likes of the Louvre in Paris.
St Martins-in-the Fields church is one of the must-visit attractions on the square and, notably, London's first lending library. Its Crypt Cafe, a few metres away, is so nondescript that the public walk past unaware that it is, indeed, London's Hidden Cafe (and doing a great job of it despite the words 'London's Hidden Cafe' emblazoned on the front in red!).
And isn't it any wonder! This odd-looking cylindral glass structure is plonked in the middle of the street like a public toilet. But venture inside and you will find real tombstones on the floor, even under the tables as you sip on your cappuccino. A little spooky.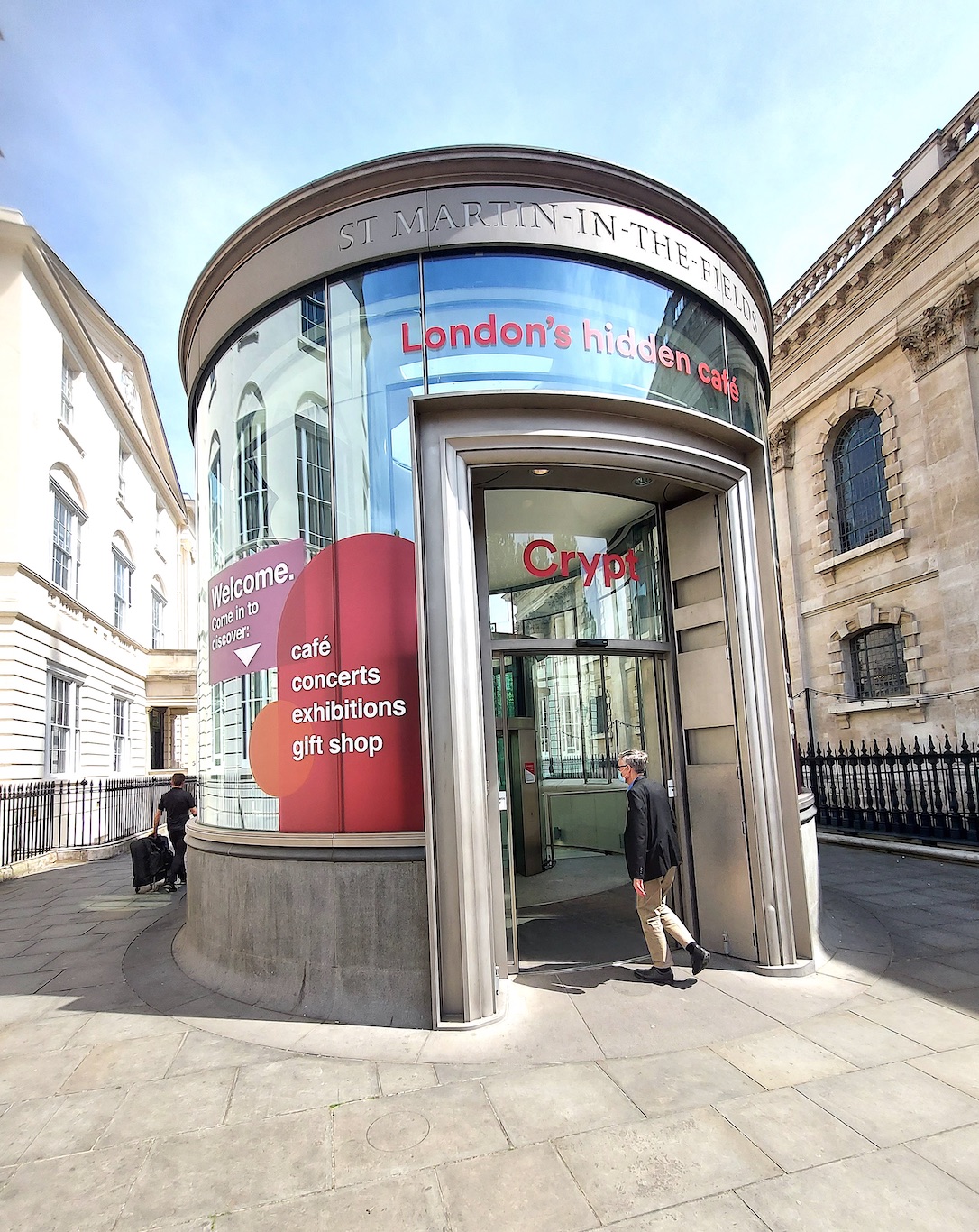 The Crypt, London's Hidden Cafe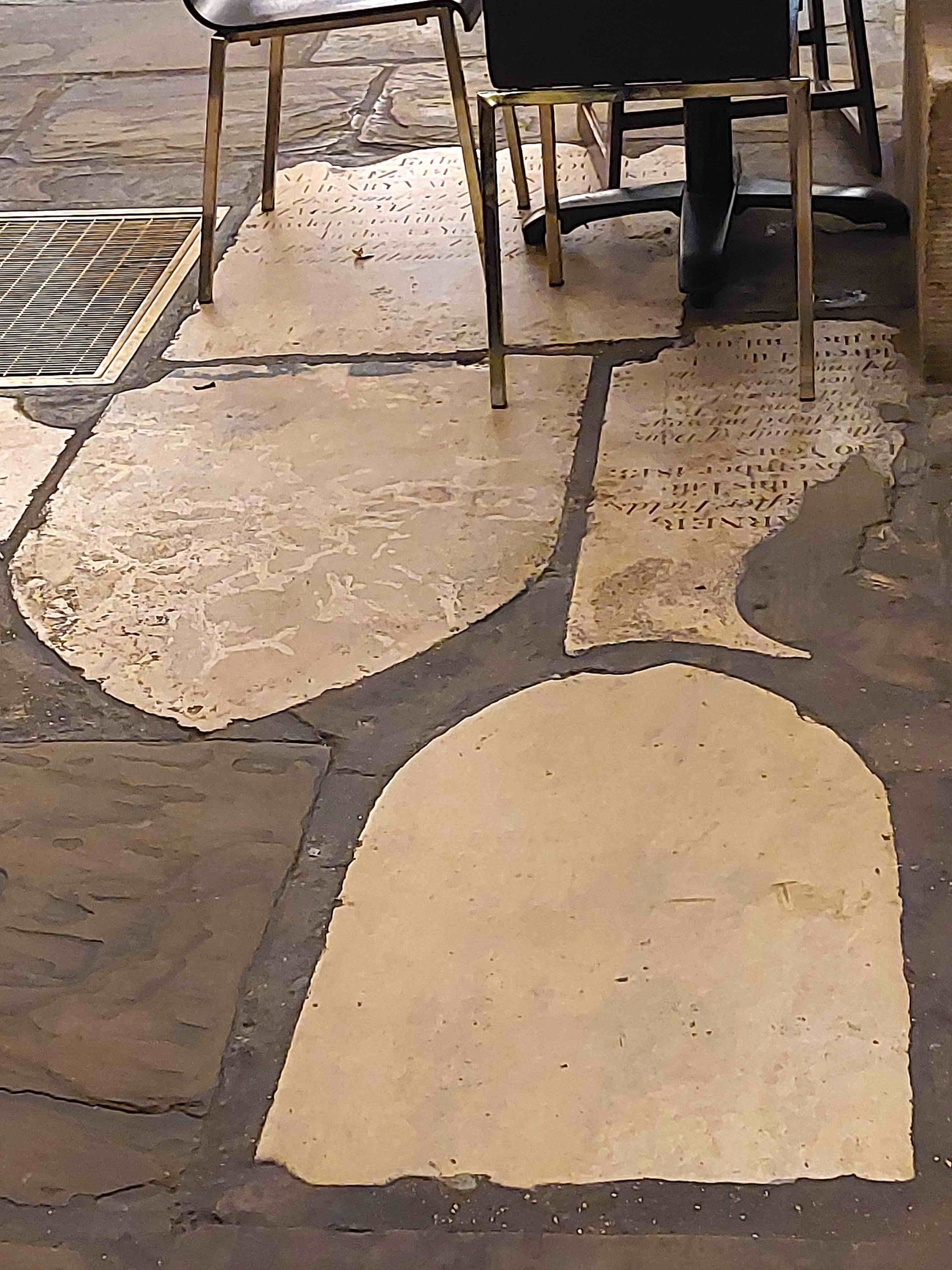 Tombstones in The Crypt Cafe
Fourth Plinth – ANTELOPE (Samson Kambula)
Trafalgar Square's fourth plinth had been empty since 1830 until in 1994, Prue Leith, the chair of the Royal Society of Arts, led a campaign to invite new commissions. This led to the Mayor of London's Fourth Plinth programme and a series of headline-grabbing, boundary-pushing commissions that contrasted the traditional, bronze statues on the other plinths.
However, Malawian sculptor Samson Kambula has returned to the bronze statue form for his depiction of Pan-African Baptist pastor John Chilembwe who led an uprising against colonial rule and was killed by police and had his church burned down. The piece is based on a 1914 photograph of a meeting between Chilembwe and European missionary John Chorley.  Both are wearing hats – a colonial law forbade blacks from wearing hats in the prescence of whites.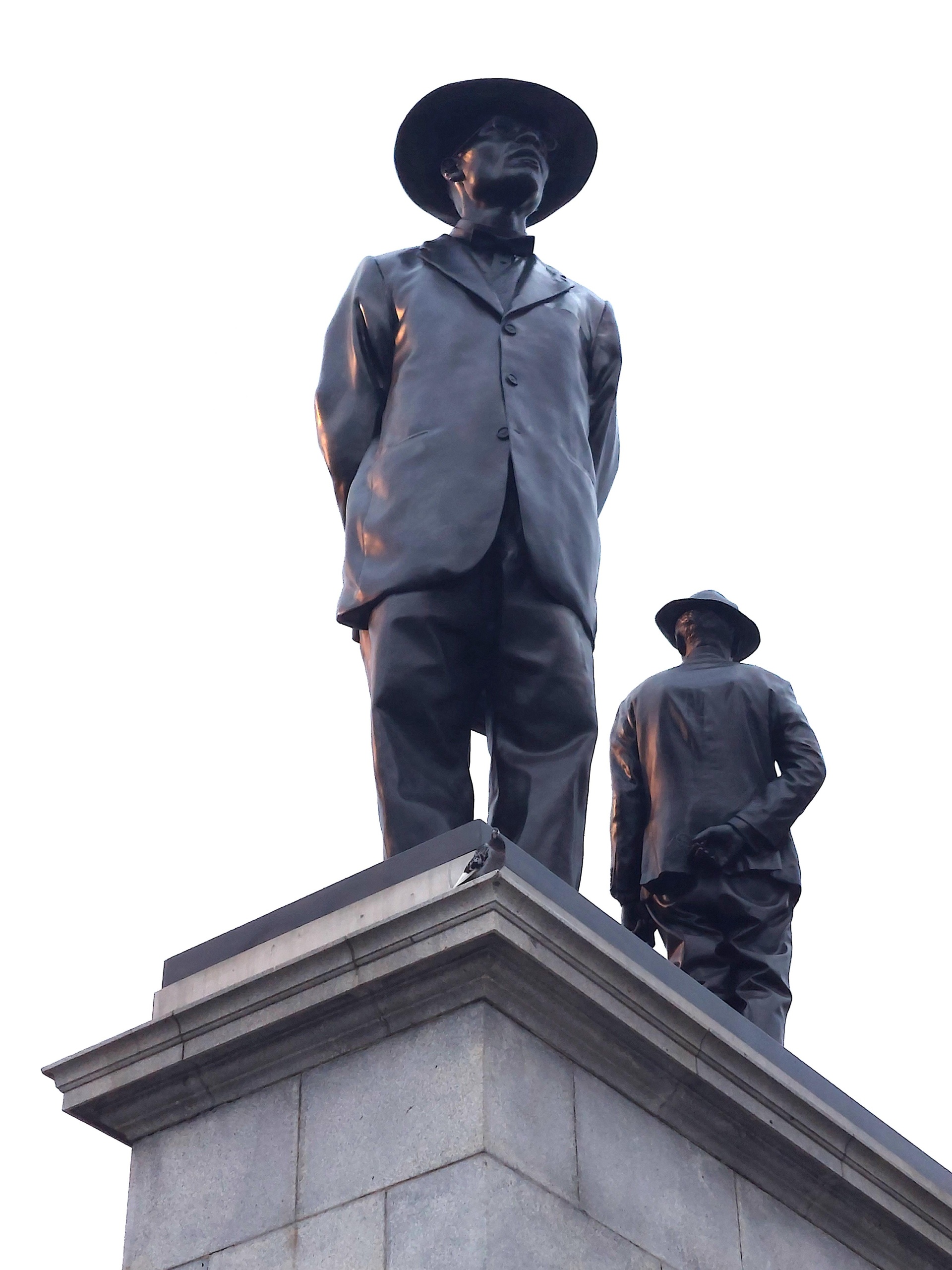 Antelope – Samson Kambula
Lucian Freud: New Perspectives –  National Gallery
He's Sigmund Freud's grandson, but it goes without saying he was never in his illustrious shadow. The British painter's work is known for the heavily applied oils and the depiction of sombre, fleshy figures. His Renoiresque fascination with the voluptuous figure is, however, famously unflattering in composition – every impastoed layer exfoliating the sitter in a sometimes blubbery and weathered representation and offered as a warts-and-all depiction.
One look at his portrait of The Queen and you'll see why she never let on whether she liked it or not. Her guarded comments of: "Very nice of you to do this. I've very much enjoyed watching you mix your colours," can be perceived in many ways. The portrait does look a little piggish, though.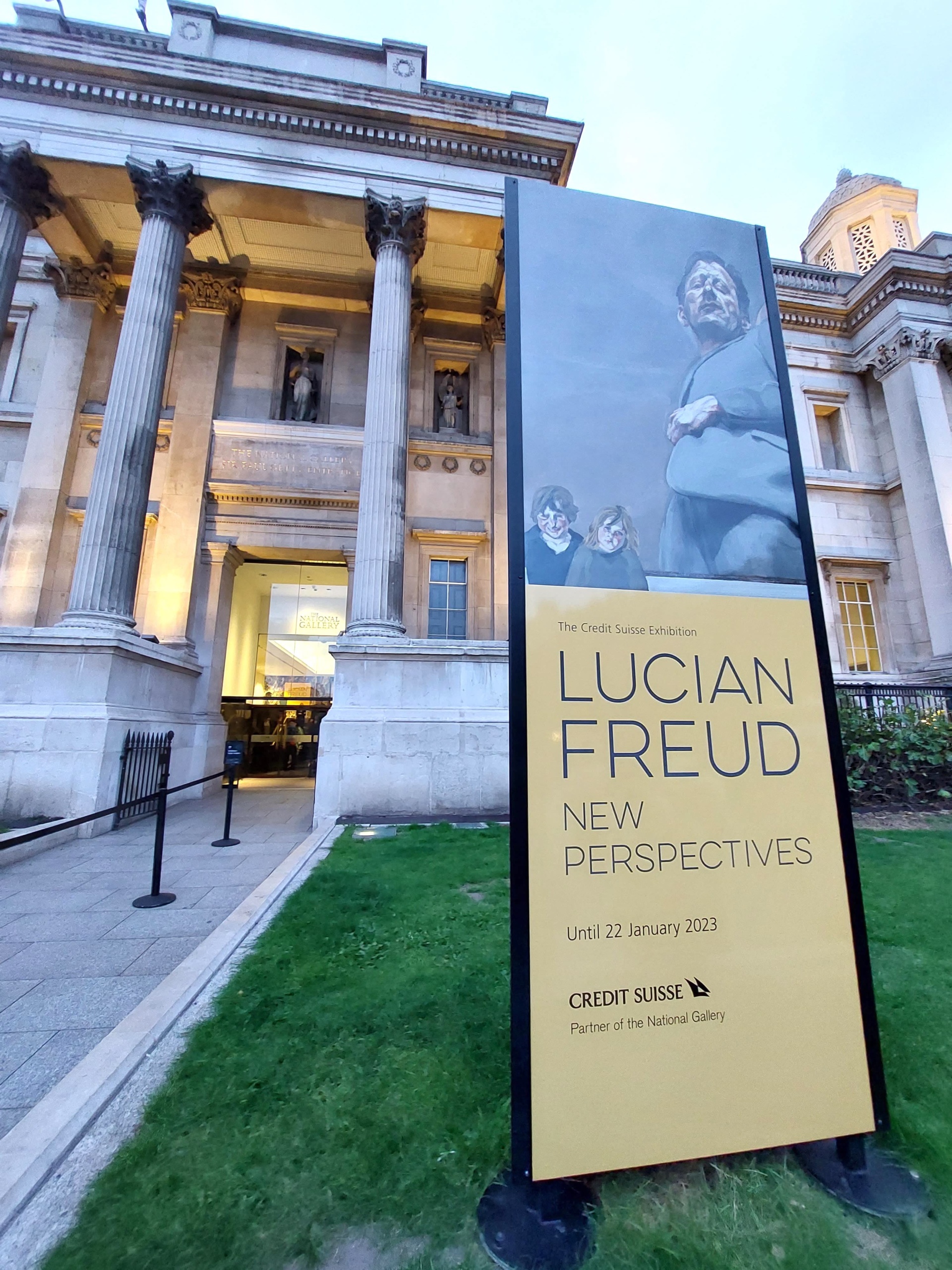 Lucian Freud: New Perspectives – until January 2023
Samson Kambula: Antelope  – Fourth Plinth until September 2024