London's Architecture: An Understated Post-Pandemic Attraction
                                                                                                                                                                                                                                                                                                  UK Prime Minister Boris Johnson is keen to resurrect the nation's tourism industry and London Mayor Sadiq Khan, for once, agrees. This bipartisan stance is not a surprise given the dire facts and figures about the dwindling arts, culture and heritage sectors during the pandemic. A key driver in the return of overseas visitors is the unique appeal of its architecture, linked, as it is, to the UK's fascinating history. We take a closer look at the buildings and structures from as far back as the Norman era, still standing in the capital.
NORMAN 
In 1066 AD, William of Normandy invaded Britain, slaying King Harold who had seized the throne after the death of St Edward the Confessor. He quickly stamped his authority by building the Tower of London, an imposing and formidable fortress; a visible attempt at striking fear into his enemies. Master masons from Normandy did much of the work.
Norman architectural features include small windows, austere and functional large, thick walls, semi-circular arches and huge pillars. Interestingly, the rounded arches on the windows are a Romanesque feature.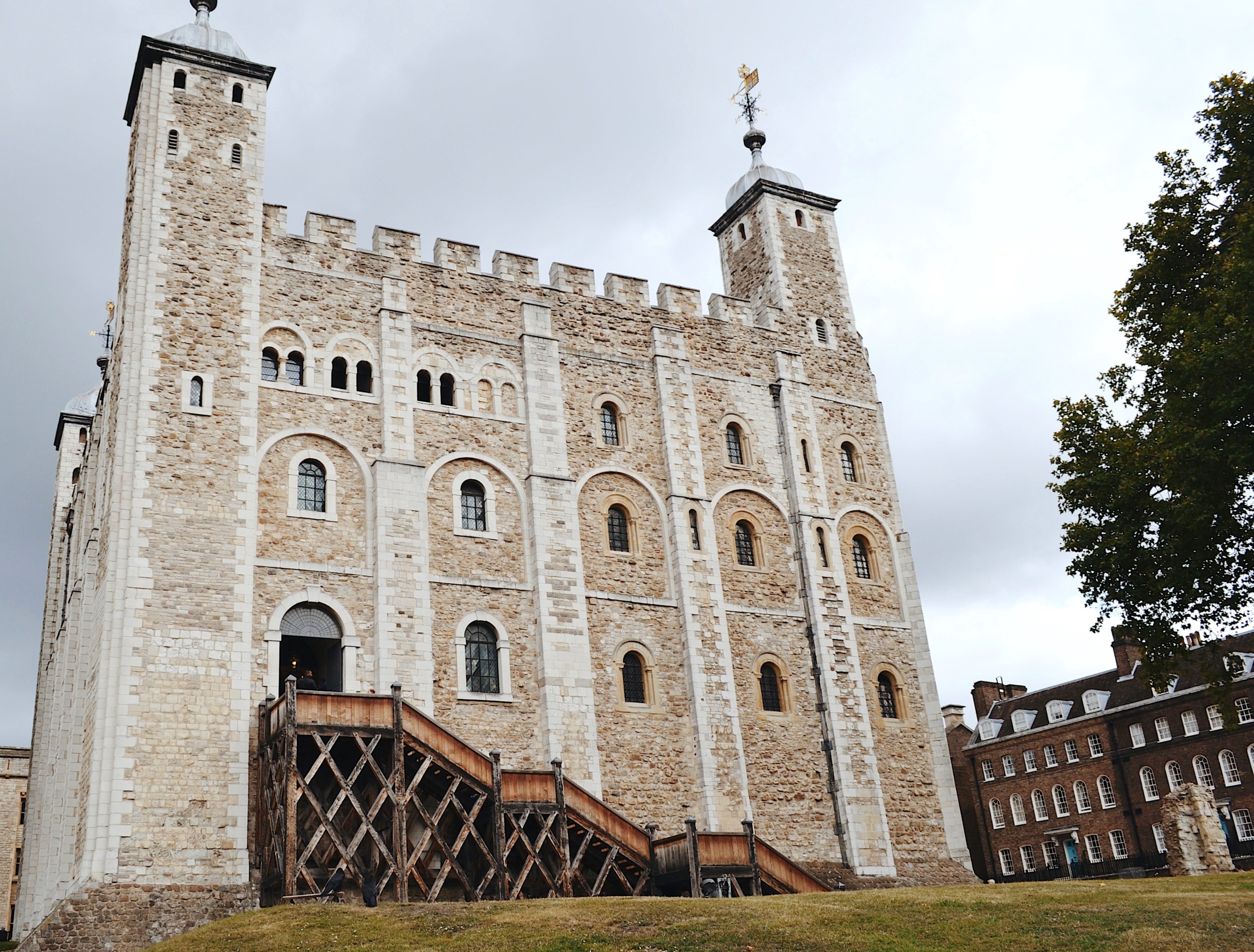 Photo credit Amy Leigh Barnard
From its enduring aesthetic, one can see that its hefty structure served to protect William's interests from Anglo-Saxon insurgencies. The Tower also has Tudor structures: the Queen's House and the chapel of St Peter ad Vincula built in the 16th century when Henry VIII was executing his wives in the Bloody Tower.
There are other great examples of Norman architecture beyond the Tower. Pay a visit to All Saints West Ham Parish Church in Stratford, East London for a more hybrid example. Constructed in 1135, many of the Norman features have been lost over the centuries to late medieval, Tudor and Victorian restorations. However, some of the Norman walls remain. Its landmark tower was built around the time of the Battle of Agincourt in 1415.
GOTHIC
Westminster Abbey is a magnificent example of Gothic architecture. Its first major restoration was in the 11th century under Edward the Confessor, credited as being the founder of the Abbey. However, it was still only a moderately-sized Norman church. But in the mid 13th century, Henry III gave it a major makeover in the Gothic style fashionable in French cathedrals and it is essentially the Westminster Abbey we see today. Signature features include pointed window arches, rib vaults and flying buttresses. Also, it's no surprise that the UK's highest Gothic vault can be found in the Abbey.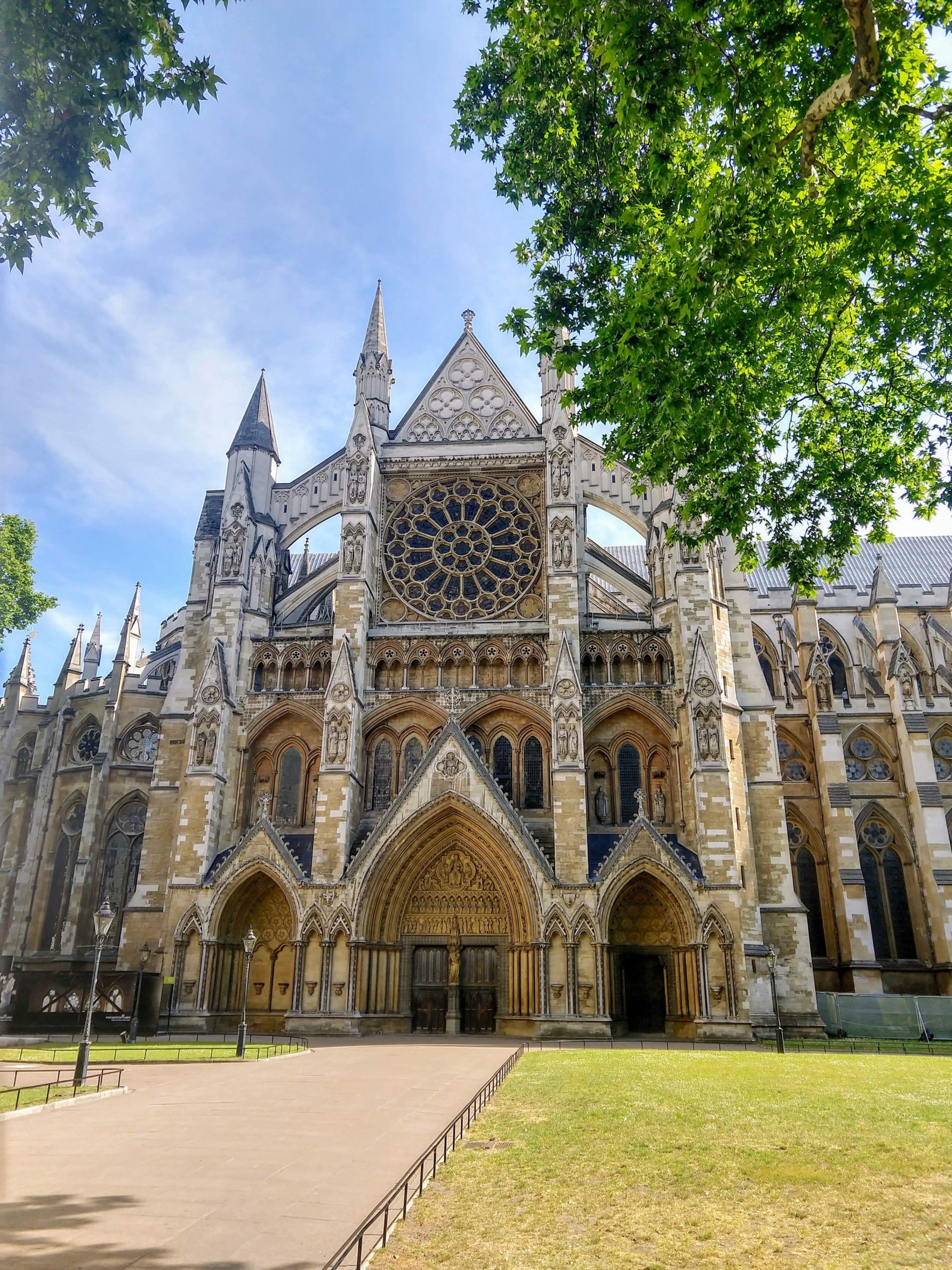 Photo credit Zaymuel – Unsplash
BAROQUE
Sir Christopher Wren (1632 – 1723) was one of Britain's greatest architects. Tasked with rebuilding St Pauls after the Great Fire of London in 1666, he constructed a fittingly magnificent Baroque cathedral. Its famous dome is a world-recognised landmark on Ludgate Hill in the City of London. 1600 – 1700 was a tumultuous and topsy turvy century for England's Stuart royal family but King Charles II shored up his reign and undersigned Wren's vision. Showing as much staying power as the Stuarts, St Pauls even survived World War 2 bombing.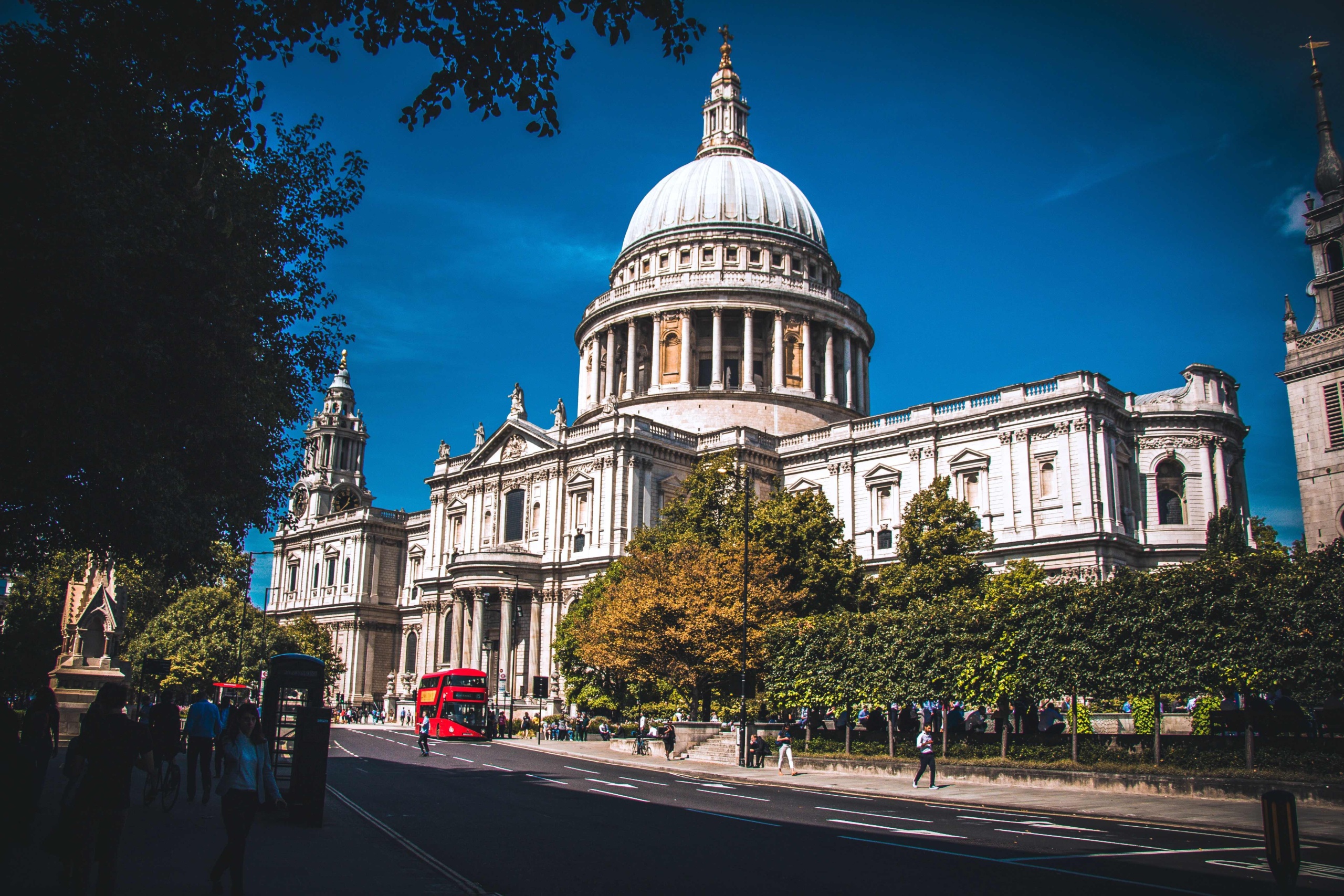 Photo credit Catalin Bot – Unsplash
TUDOR
The Chancery Lane and Holborn areas have many timber-framed Tudor buildings particularly in the historic law centres such as the Inns of Court in Holborn and Staples Inn, Chancery Lane. These Inns are stamped with much of the same authentic quality. Certainly, Staples Inn wouldn't have changed much since the sixteenth century when Elizabeth I entertained the likes of Sir Walter Raleigh and Sir Francis Drake. Any Victorian-era restructuring was minimal – and certainly, the fronts are Tudor constructions. 
GEORGIAN/PALLADIAN
Head to Somerset House on The Strand for a stunning example of a combination of Georgian and Neoclassical architecture. It was once Elizabeth I's Tudor Palace but in 1775 it was demolished and Somerset House built on the site. Therefore, it's of the Georgian era but has a Palladian design in the style of sixteenth-century Venetian architect Andrea Palladio. However, the quadrangle buildings are also unmistakenly Georgian. The Royal Academy of Arts was based here in an age when Rococo and Neoclassical art flourished in Europe and Admiral Horatio Nelson was in his ascendency.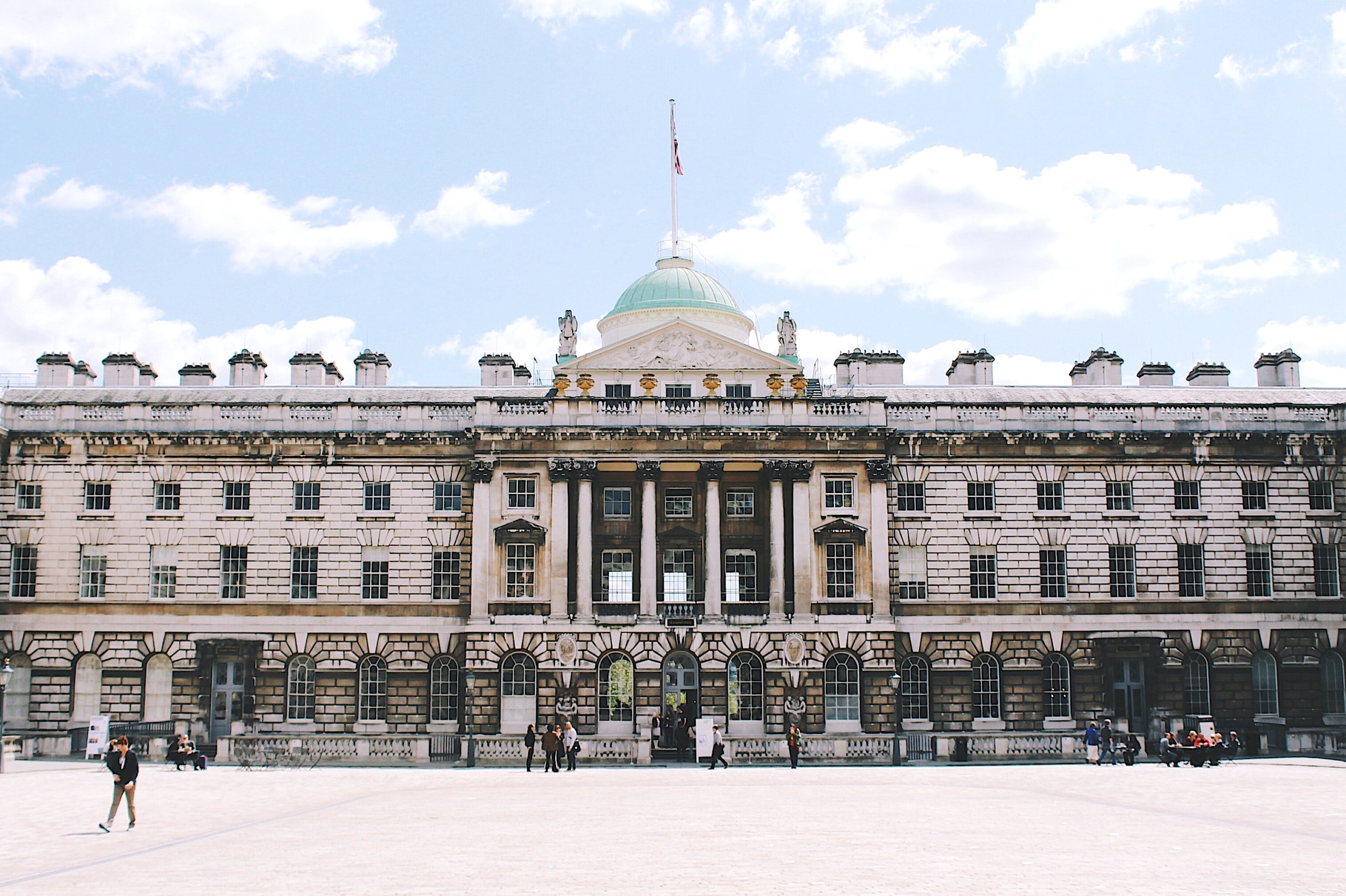 Photo credit Robert Bye
VICTORIAN
Victorian architecture covers a wide area, tied, as it is, to the political, economic, cultural and societal shifts of the period. The Palace of Westminster (later the Houses of Parliament) was first constructed in 1097 AD. As you can imagine, there was no parliament building then as any kind of democracy was still centuries away. But work began on the new building in 1840. This new palace was featured in paintings by Monet. He spent time in London from 1899-1901 capturing its landmarks on canvas.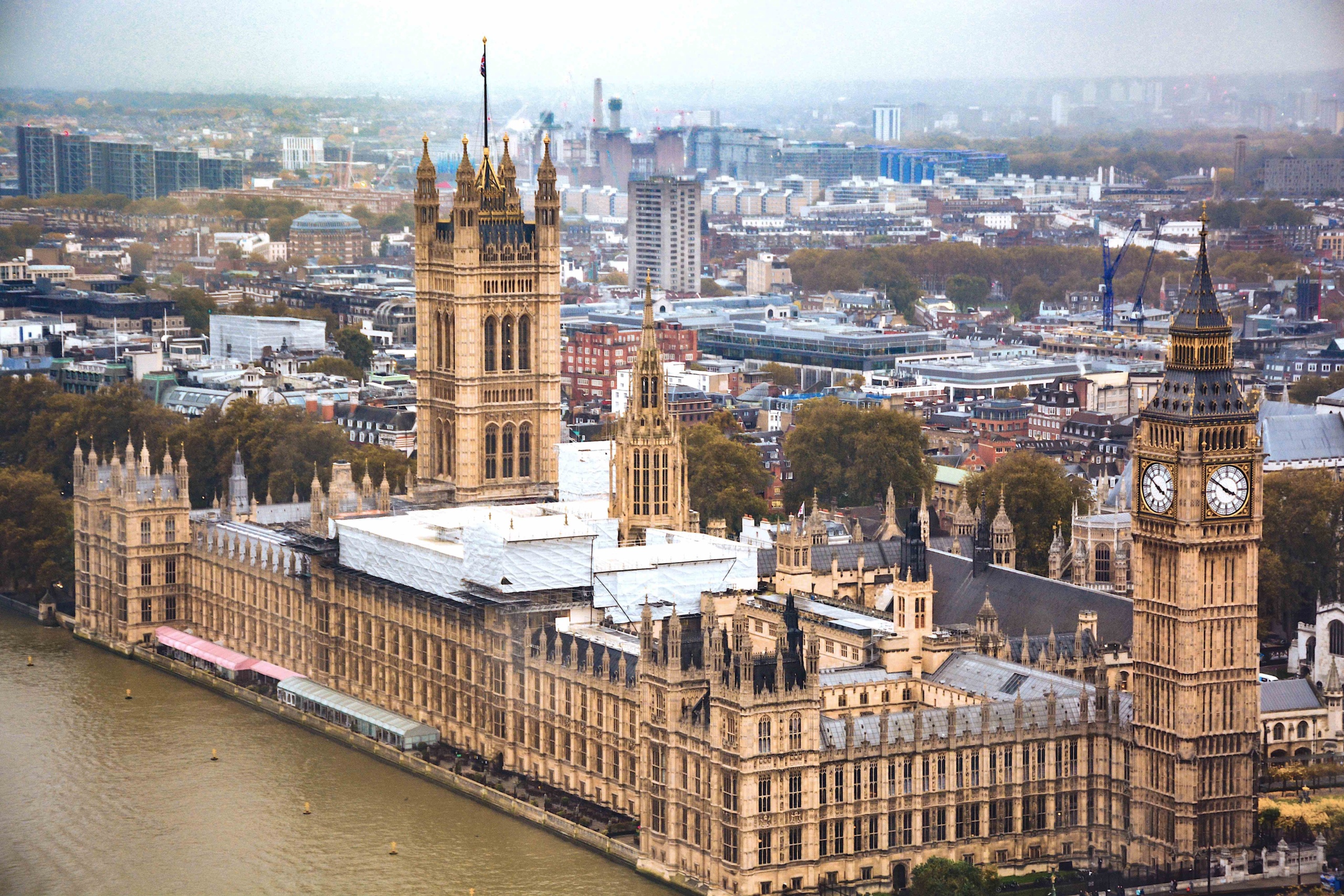 Photo credit Paul Silvan
BRUTALIST
South Bank's blocky Brutalist architecture gives this arts and culture centre an almost dystopian futuristic look recognised all over the world. The Royal Festival Hall,  National Theatre, Queen Elizabeth Hall and Hayward Gallery all have that inimitable Marmite look – you either love it or hate it. Prince Charles made some rather unflattering comments but even he will agree that its unusual look gives the area some character and brings tourists to the capital.